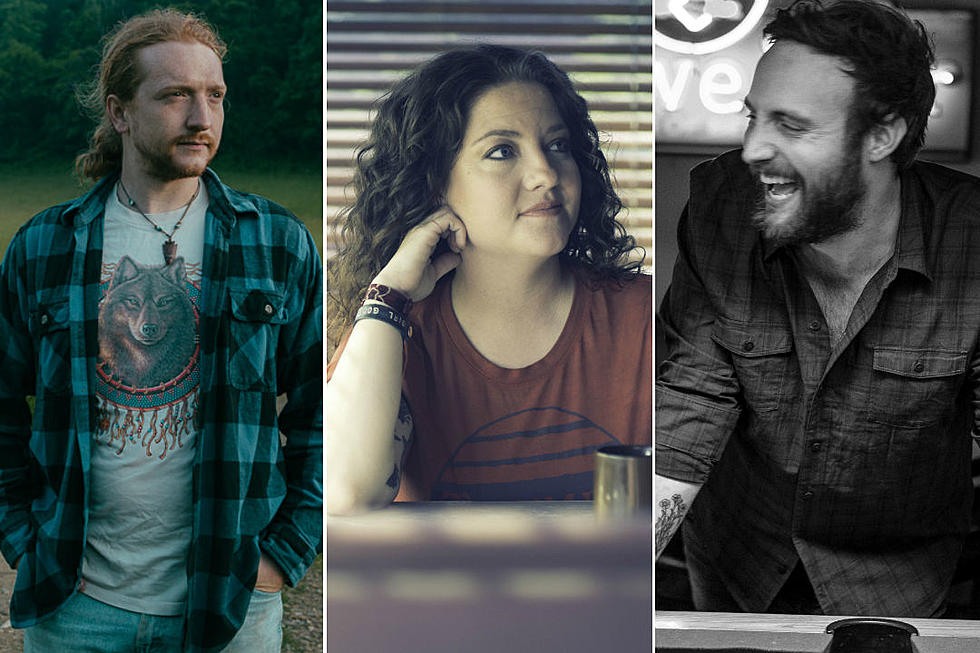 2019 Golden Mic Awards: Vote Now for Best Club Act
David McClister / John Peets / David McClister
In 2018, The Boot introduced the Golden Mic Awards, and in 2019, the reader-voted digital awards series is returning for another year! Recognizing the best in live country and Americana music, The Boot's Golden Mic Awards feature nine categories of staff-selected nominees who rule the stage.
This week (April 22-26), The Boot will reveal 2019's Golden Mic Awards categories ... and then, it will be up to you, our readers, to crown the winners. After each Golden Mic Awards category is revealed, readers will be able to vote for their preferred winner in each category as often as once per hour through 11:59PM ET on May 22. We'll announce the winners on the site the next day, May 23.
Whether they're building momentum toward headlining stadiums or clearing their own, less-commercial path to a sustained career, these 10 must-see 2019 Golden Mic Awards nominees can still be found from time to time on relatively small stages. They're all up for Best Club Act this year.
Blackberry Smoke earned their country and Southern rock credibility the old-fashioned way: by hitting the road in a van as soon as their earliest live set took shape. Nearly 20 years and several critically acclaimed albums later, the five-piece's work ethic remains unchanged.
As a hungry duo should, Brothers Osborne play whenever and wherever opportunity arises. Headlining clubs to spread the good word about their 2018 album Port Saint Joe isn't above a band with ample chances to open for major stars and appear at festivals.
The notion that Tyler Childers will pack huge rooms soon enough makes each stop at an intimate venue a must-see show. If you saw Childers open for Margo Price (a Best Theater Act nominee) at the Ryman Auditorium last May, then you know he's ready for his own big-venue residencies and tours.
Smaller venues aren't just for Americana underdogs, singer-songwriters and retro-crazed bands. The mainstream-ready sound of "All on Me" singer Devin Dawson represents other sounds emanating from -- and likely soon to outgrow -- your local watering hole.
Venues that've long supported alt-country, punk rock and the like are ideal hosts for Ruston Kelly's mix of alternative sounds with twangy songwriting, lovingly known as "dirt emo." Pop-country upstarts Lanco, meanwhile, bring the onstage energy of frenetic rock 'n' rollers.
Despite her growing fame and opportunities to open for the likes of George Strait and Miranda Lambert, Ashley McBryde still darkens the doors of little dive bars such as the Crimson Moon in Dahlonega, Ga. -- the inspiration behind her breakout single. It's easier to line-dance like it's the early '90s again at such smaller venues, making those spaces the ideal spots to catch Midland's past-honoring live show.
Kip Moore represents those digital age artists who have to hit the highways and hedges to promote their commercially successful work. In Moore's case, club shows further the momentum of three Top 10 albums.
Florida Georgia Line's buddy and "Whiskey Glasses" singer Morgan Wallen seems as well-positioned as anyone for sustained chart success. Nonetheless, he's still paying his dues at every hole-in-the-wall bar from Savannah, Ga., to Bakersfield, Calif.
Who should be named Best Club Act in the 2019 Golden Mic Awards? Cast your vote below!
Country Music's Best Live Albums