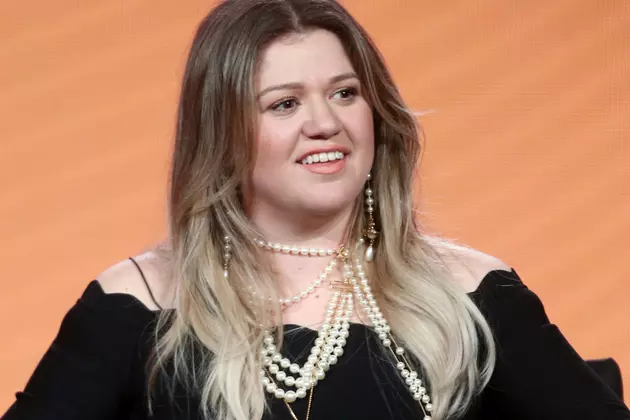 Artists Will Wear White Roses at 2018 Grammy Awards in Support of #TimesUp Initiative
Frederick M. Brown, Getty Images
In a demonstration of support for the #TimesUp initiative, and to bring awareness to the pervasive issue of sexual harassment and misconduct in the entertainment industry, numerous musicians will be donning white roses at the 2018 Grammy Awards on Sunday (Jan. 28). Kelly Clarkson, who will also be presenting during the televised Grammys ceremony, is among the artists who have pledged to make the statement.
The movement for white roses at the 2018 Grammy Awards was put forward by a recently formed group, Voices in Entertainment, headed by Roc Nation Senior Vice President Meg Harkins and Karen Rait, rhythmic promotion at Interscope / Geffen / A&M Records, according to the Hollywood Reporter. White roses were selected as the symbol, the news outlet explains, "because it is a practical and traditional accessory with a symbolic color: The suffragettes wore white during their protests and, more recently, Hillary Clinton wore white at Donald Trump's presidential inauguration."
"It is an important conversation politically in our country, and it's also a conversation we need to have internally with our artists and our companies," Harkins says. "We need to say if anyone is feeling like they're being discriminated against and they don't feel safe in their workplace, they have people who will support them."
In addition to Clarkson, Halsey, Cyndi Lauper, Dua Lipa, Rita Ora, Tom Morello and many more will be participating in the initiative. Harkins and Rait say want to be careful to carry forward the work already done by supporters of #TimesUp, including Golden Globes attendees who decided to wear black to that awards show earlier in January.
"It's very important that we stay on their message," Rait says. "The amount of work they have been able to do in just three short weeks is inspiring."
The women hope to reach not only those in attendance at the Grammys, but the worldwide audience watching on television: "Music artists have a lot of impact," Rait adds. "So it's only fitting that that Music's Biggest Night show the support for equality and safety in the workplace and that people need to be cognizant of their fellow employees."
The 60th annual Grammy Awards will take place at Madison Square Garden in New York City on Jan. 28. The televised ceremony will begin at 7:30PM ET on CBS; the pre-telecast Premiere Ceremony will be available to stream online earlier in the evening.
Country Stars React to Their 2018 Grammy Awards Nominations