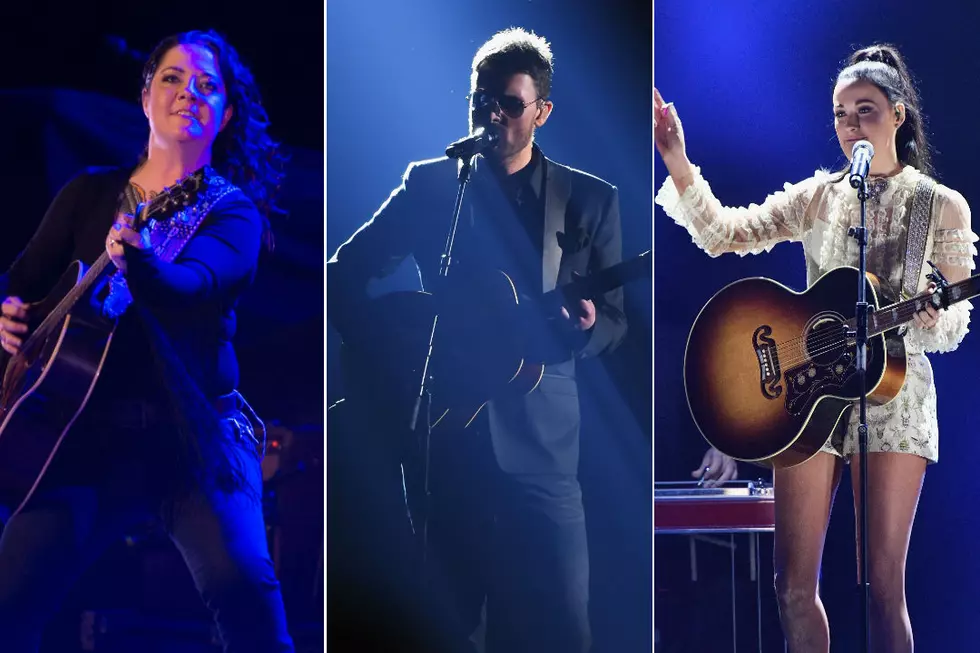 2018 Golden Mic Awards: Vote Now for Best Live Backing Band
Getty Images
Since 2014, The Boot has hosted the Golden Boot Awards, our very own fan-voted digital awards series, each spring. Beginning in 2018, however, the Golden Boot Awards are moving: Now, they will take place at the end of the year, to better align with the annual news cycle ... and to make way for the all-new Golden Mic Awards.
Recognizing the best in live country and Americana music, The Boot's Golden Mic Awards are debuting in 2018 with nine categories, each featuring staff-selected nominees who rule the stage. This week (April 23-27), The Boot will reveal 2018's Golden Mic Awards categories ... and then, it will be up to you, our readers, to crown the winners.
After each Golden Mic Awards category is revealed, readers will be able to vote for their preferred winner in each category as often as once per hour through 11:59PM ET on May 23. We'll announce the winners on the site the next day, May 24.
Behind every incredible artist is a kick-butt band. From providing the backdrop for an Entertainer of the Year to helping establish some of the newest names in the business, these 10 2018 Golden Mic Awards Best Backing Band nominees lend their skills and energy to make live shows successful.
Garth Brooks' backing band, known as the G-Men, have distinguished themselves in the country music world so well that they were inducted into the Musicians Hall of Fame in 2016 -- only fitting for the road warriors, who have played massive global tours with the megastar for decades. The musicians behind Kenny Chesney on tour are another group of die-hards, who have helped to build No Shoes Nation into what it is today across the world.
Superstar Eric Church is known for his loooong live sets, made possible by the resilient musicians behind him onstage every night, while Jason Isbell's backing band, the 400 Unit, is a collaborative of über-talented musicians, some of whom have their own solo careers (including his wife and fiddle player, Amanda Shires). Lady Antebellum's backing band on their 2017 tour included a powerhouse horn section that set them apart in sound and style on the road.
Miranda Lambert is backed by a big crew of talented musicians, including her backup singer, Gwen Sebastian, a solo artist in her own right. Up-and-coming country rocker Ashley McBryde, meanwhile, tours with her band, Deadhorse, who are equal parts funny guys and super-skilled musicians.
Kacey Musgraves' backing band has no problem keeping stride with the versatile singer-songwriter as she delves into different sounds and styles in her shows (and they always look snazzy to boot!). Chris Stapleton's onstage cohorts are all incredibly talented, but his wife Morgane truly shines onstage, and elevates every performance. And then there's Marty Stuart, who has been touring with His Fabulous Superlatives -- some of the most experienced musicians on the scene -- since 2002.
Make your pick for Best Backing Band in 2018 Golden Mic Awards below!
Country Music's Best Live Albums