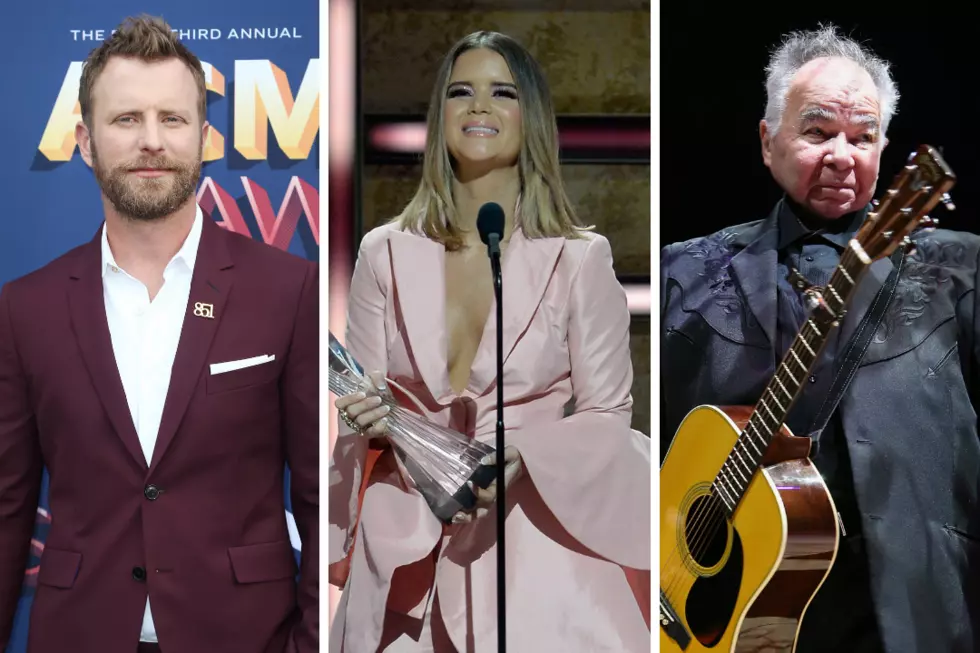 2018 Golden Boot Awards: Vote Now for Artist of the Year
Getty Images
Welcome to the fifth annual Golden Boot Awards! The Boot's fan-voted digital awards, the Golden Boot Awards feature 10 categories of staff-selected nominees who made waves in the country music world in 2018. Readers can vote for their preferred winner in each category as often as once per hour through 11:59PM ET on Jan. 27. We'll announce the winners on the site on Jan. 28.
The Artist of the Year category in the 2018 Golden Boot Awards is jam-packed with the biggest names in country and Americana music. From established legends (John Prine!) to brand new faces making some big waves (Kane Brown!), you won't find a richer selection of everybody who's anybody in the genre today.
Jason Aldean had quite the year: His powerful duet with Miranda Lambert on "Drowns the Whiskey" was just one part of his acclaimed Rearview Town album. Another big contender in this category is Dierks Bentley, who struck gold with "Burning Man," collaboration with Brothers Osborne, as well as the launch of his Seven Peaks Music Festival and the release of a new album, The Mountain.
Brown has emerged as an undeniable presence in country music, and with good reason: "What Ifs," his collaboration with Lauren Alaina, paved the way for his album Experiment to debut at No. 1, among other successes for the rising star in the past year. Brandi Carlile was another force to be reckoned with in 2018, thanks to her outspoken voice for social justice and her talented and enduring songwriting.
Jason Isbell's critical success with his most recent album, The Nashville Sound, only scratches the surface of the impact he and his band, the 400 Unit, had on Americana music in the past year. Maren Morris, meanwhile, continues to turn heads as a singer-songwriter force, enjoying the warm embrace of fans and the music industry alike as they eagerly await her upcoming sophomore album.
Prine continues to make musical history with The Tree of Forgiveness, his first release in 13 years; the resurgence of the legend is a testament to his talent. But Chris Stapleton's is the name on everybody's lips these days, thanks to the back-to-back successes of From A Room, Vol. 1 and Vol. 2 and his mesmerizing live shows.
Carrie Underwood's Cry Pretty was no disappointment to the fans who had been anticipating new music from the superstar for three years. Her one-time duet partner, recently crowned CMA Entertainer of the Year Keith Urban, is another heavy hitter in the lineup in this category. In 2018, he was celebrating the release of Grafitti U and the corresponding sold-out tour, featuring dates around the world.
Which one of these talented artists gets your vote for Artist of the Year in the Golden Boot Awards? Cast your vote below!