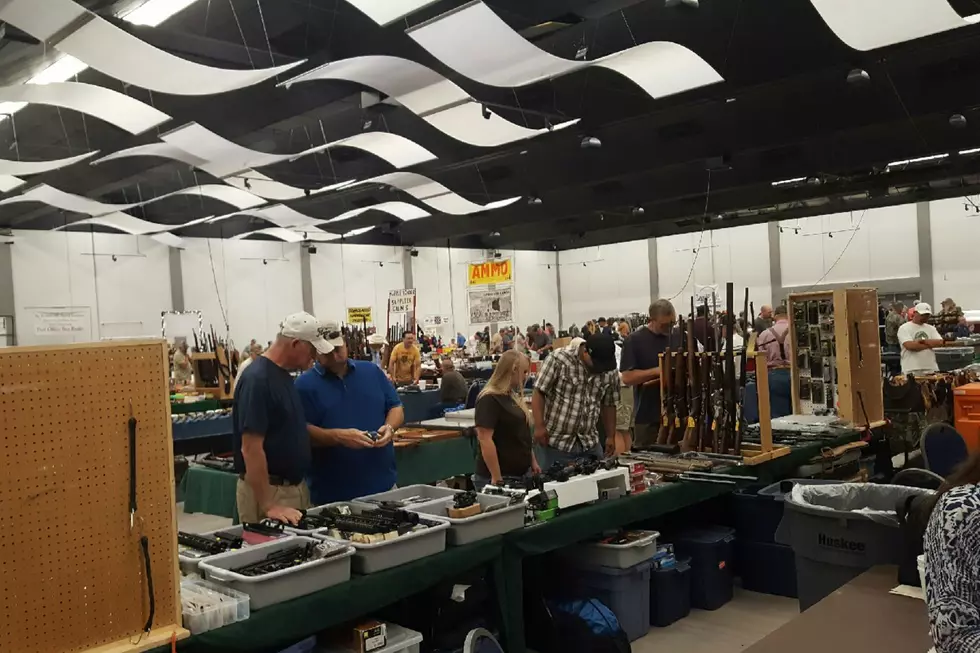 Texas Gun and Knife Show is Coming to the Big Country January 28 and 29
Photo by: Rudy Fernandez
Last year, Texans set all kinds of records by purchasing more firearms and it seems like gun ownership is on the rise again. I'm wondering if it's because the first of the year and some folks are anticipating some cash refunds from their income tax returns. Nonetheless, find what you've been looking for at the Texas Gun and Knife Show.
Gun sales are up even after a little dip in sales within the second, third, and fourth quarters of 2022. That was last year though and now it's time to find out what all the vendors will be bringing to West Texas from the National Shot Show in Las Vegas that's going on right this very minute.
For some reason, there's a more positive feel and/or vibe in the air this year. It's like we are about to see a more robust economy beginning to take hold. Gun sale prices are beginning to come down as well. According to World Population Review.com the times are changing.
LOOK: This Is What You'll Find At Abilene Area Gun Shows
These are the things you'll find at gun shows around West Texas. From handguns to concealed carry purses, jewelry, and more.
There are 17 states that have a 20 gun per capita record. However, Texas has the most registered guns per capita in the United States with just over 588,696 registered firearms in total. Due to the size of the Lonestar State and its current population Texas has on average 21 guns for every thousand people in the state.
The show's promoter Janis Hill says this show is sold out with vendors and many of them have never been to Abilene before
That stated the Texas Gun and Knife Show is coming back to the Abilene Convention Center Saturday, and Sunday, January 28 and 29, 2023. Texas Gun and Knife Shows promoter Janis Hill said "we are sold out with every table spoken for and more new vendors than ever before."
Janis says "we are seeing more concealed carry purses and clothing vendors, firearm vendors, and ammo dealers coming to our shows and have booked through the end of 2023." I know that at the last Texas Gun & Knife Show I was at, I saw tons of women shopping and looking at both guns, purses, and bargains.
Shooting Illustrated magazine is saying that women are still leading in gun purchases. So, if you are looking for that one-of-a-kind firearm, that special purse, belt, or ammo, you must attend this show. The show is at the Abilene Convention Center. The cost is only $7 for persons 13 and up while children 12 and under get in free.
Word of advice here if you bring your firearm into the gun show remember to have it unloaded and check them in at the front desk of the gun show.
Source: TheTexasTribune.com and WorldPopulationReport.com.
25 True Crime Locations: What Do They Look Like Today?
Below, find out where 25 of the most infamous crimes in history took place — and what the locations are used for today. (If they've been left standing.)
LOOK: What major laws were passed the year you were born?
Data for this list was acquired from trusted online sources and news outlets. Read on to discover what major law was passed the year you were born and learn its name, the vote count (where relevant), and its impact and significance.