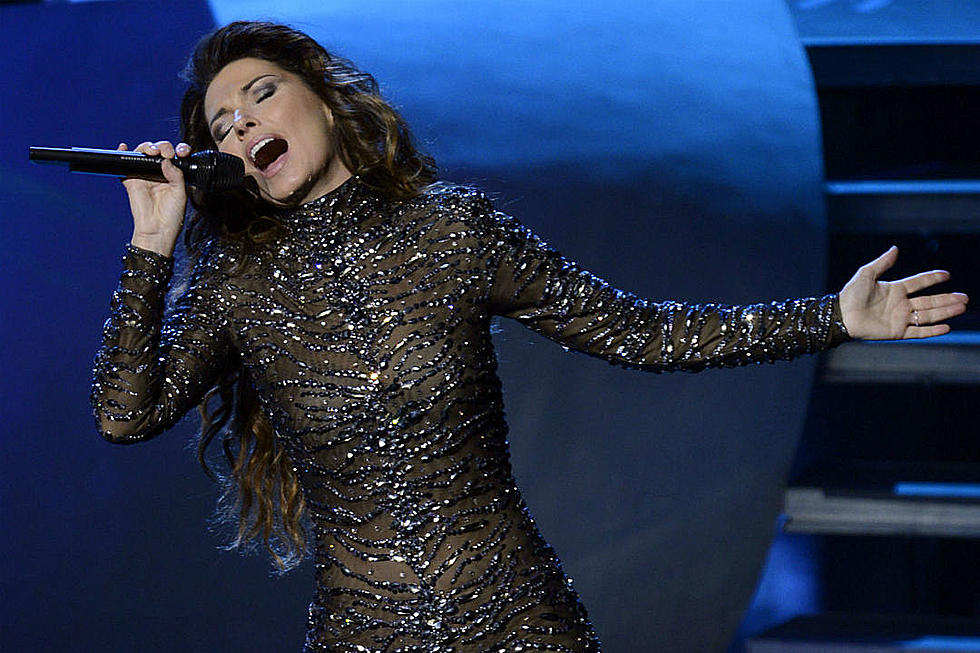 Country Chart Chronicles: One of Shania Twain's Biggest Hits Was Never a No. 1 Song
Getty Images
When it comes to '90s country music, Shania Twain is the queen. With her country-meets-pop sound, girly-but-edgy fashion sense and powerful yet personal lyrics, the Canadian-born artist ruled the genre, especially during the decade's later years and into the early 2000s.
But here's a shocker: Many of Twain's biggest hits -- including one particular women's anthem -- never hit the top of the country charts; in fact, only seven of Twain's songs landed in the No. 1 spot. "Any Man of Mine" was her first No. 1 -- but "From This Moment On" only made it to No. 6; "You're Still the One" was a chart-topping song -- but "That Don't Impress Me Much" never was.
Twain's string of No. 1 hits is longer in her native Canada -- but as her popularity shows, a top-of-the-charts song isn't everything. Come on Over is still the biggest country album of all time. Nonetheless, though, we're a little surprise that this specific, still-ubiquitous hit was never in that top spot.
The Boot's monthly Country Chart Chronicles column looks at major country music milestones, forgotten hits and charts oddities. Check back each month to learn more fun facts!