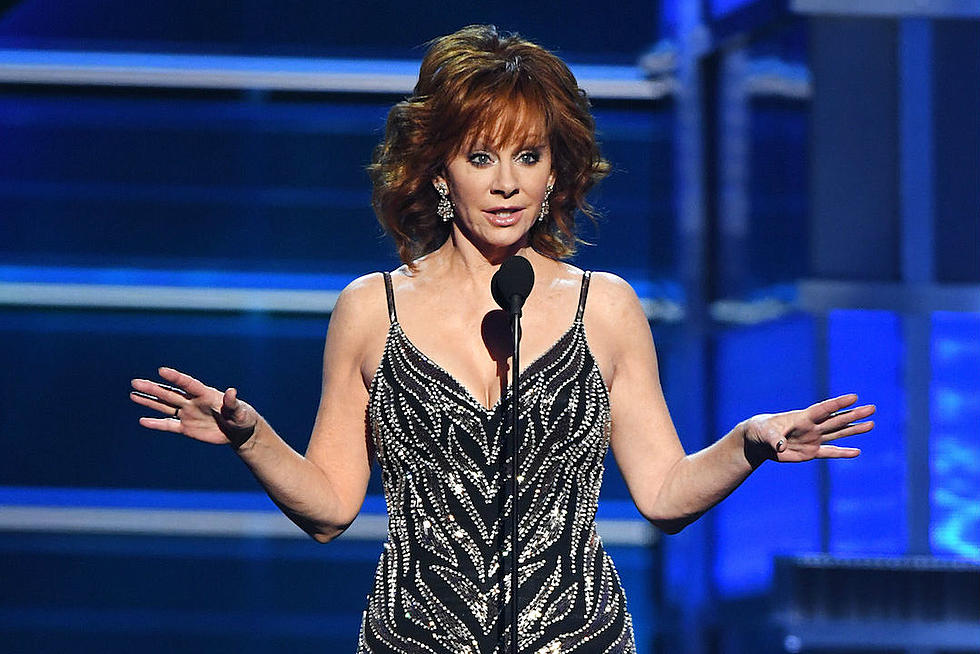 Story Behind the Song: Reba McEntire, 'The Bar's Getting Lower'
Ethan Miller, Getty Images
A peek at the liner notes of Reba McEntire's back-to-basics album Stronger Than the Truth reveals that McEntire rekindled her traditional country magic by working with some of the genre's most talented women. Included in the songwriting credits for the album are the names of such heavy-hitters as Brandy Clark, Hillary Lindsey, Jaida Dreyer and, perhaps the giddiest Reba superfan of them all, Erin Enderlin.
For Enderlin, a co-writer of "The Bar's Getting Lower" with Alex Kline, Kelly Collins and Liz Hengber, involvement in a McEntire album confirms a lifetime of modeling herself after one of '80s country's ageless, ever-present stars. Read on for the story behind McEntire's "The Bar's Getting Lower," as told by Enderlin.
I remember when I was about four or five, seeing Reba on the Ralph Emery show Nashville Now. It just so happened that a lot of the songs and records I listened to were by men. When I saw her singing, I was so young, I thought, "Oh, girls do this, too." It really kind of kicked a switch in my mind. I think, in that moment, it's what I decided I wanted to do, whether or not I really understood it completely.
She's a huge hero of mine, her and Dolly Parton both -- not only [because of] the great music they make and put out, but how they run their businesses. They're very intelligent and very engaged in what they're doing, from their fans to every aspect of their business. I watch what they do and listen to their advice.
Liz Hengber, I think, has more Reba cuts than anybody. She played the song for Reba, actually about four and a half years before she cut it. She liked it, but she ended up going through a couple of records, and Liz kept reminding her about the song.
She called and said, "Reba's going to cut the song." I think, at first, I was like, "Okay, this is awesome and a great complement, but I won't believe it until it actually happens." There's a lot that goes into picking a song: An artist can love a song, but maybe they get in the studio and they decide it's not quite right for the project, or they don't like the way it sounds. You get your hopes up, and sometimes you get your heart broken.
A friend of mine who was playing on the session sent me a picture of the Nashville numbers chart they'd written out that had the song title on the top of it, and that's when I knew they were really cutting it. Buddy Cannon let me come over and listen to the cut.
It's just crazy. I've gotten to play the Opry and had Reba cut this song and so many of my heroes cut songs. [I've] opened shows for Willie Nelson and Jamey Johnson and a lot of great folks. Sometimes I sit and think about it, and I'm like, "Is this really real?"
Reba McEntire's 10 Best Albums