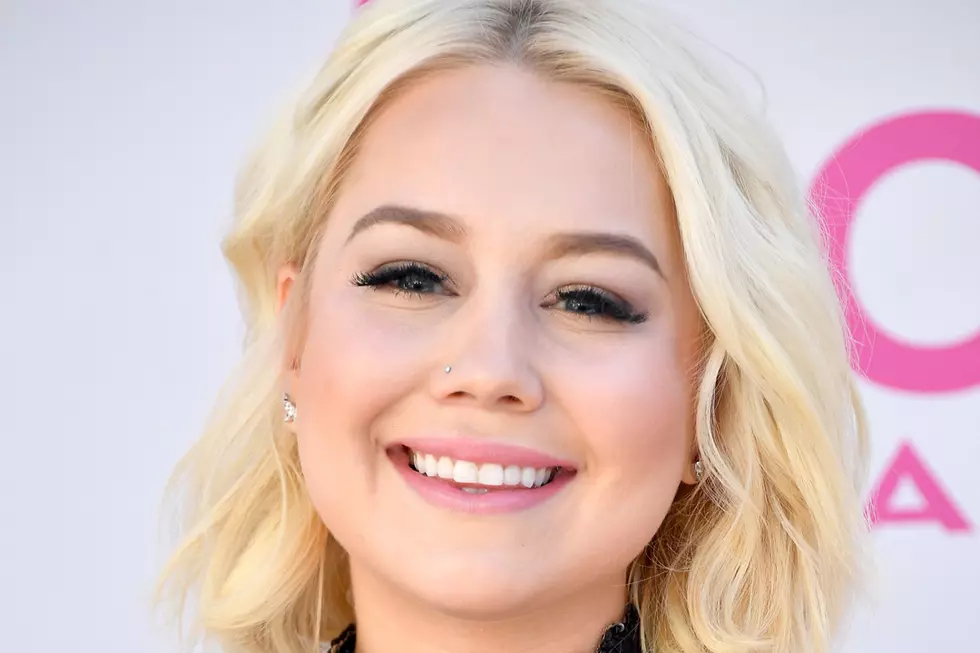 Listen to RaeLynn's Ultimate Christmas Music Playlist
Frazer Harrison, Getty Images
RaeLynn's ultimate Christmas playlist is as fun and dynamic as she is. The country singer has shared 10 all-timers for Taste of Country readers — it's a playlist of traditionals, originals and songs that she used to be embarrassed to sing.
Of course, the moments that embarrass us as teenagers wind up becoming moments we cherish as adults, so "Happy Birthday Jesus" makes her list. Find memories from church and her raising in Baytown, Texas, among RaeLynn's explanations for each song. Now grown up and married, her husband Josh's favorites have become hers, as well.
Read about each and then jam out to some of the "Lonely Call" singer's favorite holiday classics!
10. "I Want a Hippopotamus for Christmas" by Gayla Peevey — I heard a little girl sing it at church one time and was completely blown away. It's such a quirky Christmas song!
9. "Last Christmas" by Taylor Swift — This has always been one of my favorites. I remember when Taylor Swift came out with her Christmas EP and I loved the way she performed that song.
8. "I Celebrate the Day" by Relient K — It's a new favorite of mine because it's my husband Josh's favorite song. He plays that song on repeat! It's a Christmas song I love because he loves it so much.
7. "Happy Birthday, Jesus" — You might not know this Christmas song. Growing up as a pastor's kid, I had to sing this song every year. Even though I am very thankful for Jesus being born, I used to get a little embarrassed as a teenager singing it because this song is so cheesy! Every time I think about Christmas I always think of this song.
6. "All I Want for Christmas Is You" by Mariah Carey — It's just an amazing song. I love the Mariah Carey version, but I also love the Michael Buble one and, of course, the Justin Bieber one. There have been a lot of great versions, but the classic Mariah Carey version brings up so many memories. My cousins and I would always make up dances to this song!
5. "Christmas Eve" by Justin Bieber — Justin's Christmas record is one of my all-time favorite Christmas records. This song is just super sexy — I'm obsessed with it.
4. "Drummer Boy" by Justin Bieber ft. Busta Rhymes — I love that this is with Busta Rhymes. I just love the way he performed this song.
3. "Silent Night" — This has always been a classic for me with loving just the lyrics and the meaning of it. I sang this song a lot during my Christmas programs at church in Baytown growing up. My family and I would do the three-part harmonies, so it's one of my favorites.
2. "Jingle Bell Rock" by Bobby Helms — This is a classic for me. I always think about Mean Girls and how funny their dance was. I think it's a great Christmas song and I'm obsessed with the movie, so that's probably why I love the song.
1. "O Holy Night" by Celine Dion — Hands down, this is my all-time favorite. I say it a lot, but this is the ultimate song for me because it brings you back to what Christmas is about. This song is so flawless and Celine's version is inspiring.
Want More? Enjoy the Best Country Christmas Playlist!