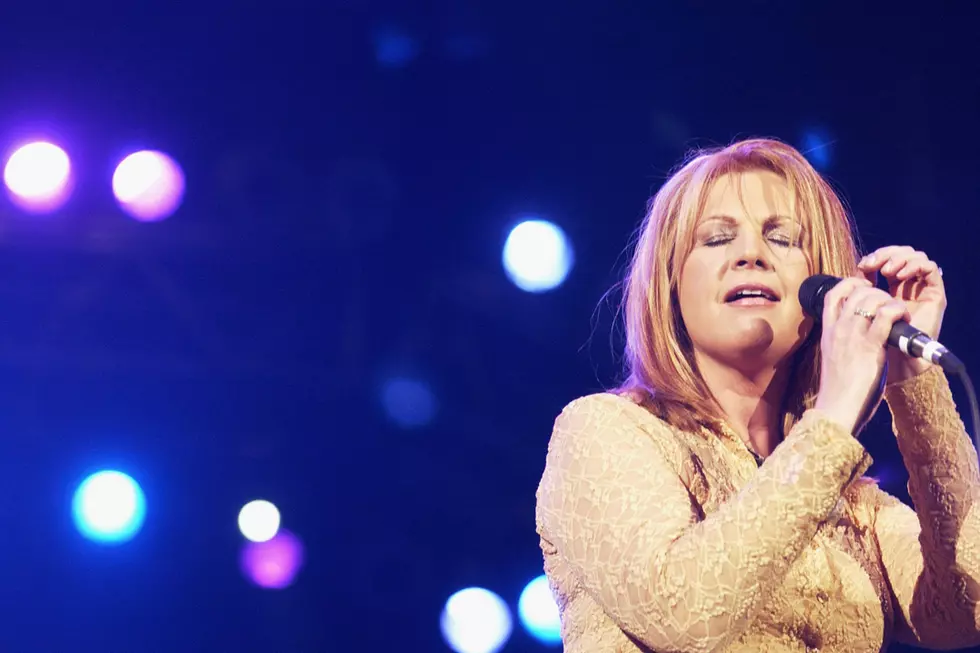 No. 29: Patty Loveless – Country's Most Powerful Women of All Time
Rusty Russell, Getty Images
The three-time Female Vocalist of the Year (two ACM and one CMA win) has hits like "Blame It on Your Heart," "I Try to Think About Elvis" and the award-winning "Chains." Her When Fallen Angels Fly album was a critical and commercial success that also nabbed her a CMA. After (or while) losing a spot to favored radio artists she would change course, becoming a remarkably gifted bluegrass singer. The Mountain Soul albums are a great place to start to appreciate the nuances this gifted vocalist offers — again she'd be recognized with hardware when Mountain Soul II won her a Grammy.
"I love her vocals, I love her true country roots. She comes from country royalty," Farewell Angelina's Lauren Lucas tells Taste of Country, echoing the remarks of so many modern country women who grew up listening to Loveless throughout the late '80s and '90s.
"The Trouble With the Truth record was just a huge influence on me," she adds, referring to the native Kentuckian's 1996 release.
Loveless is now semi-retired, but she often appears to perform at special events or sing alongside friends like Vince Gill, Miranda Lambert and more. Her voice can smooth rough edges or add them, and her storytelling was always among country's best. This Grand Ole Opry member is required listening if doing a deep dive into the most powerful women of country music.
It's the Ultimate Women In Country Music Playlist!