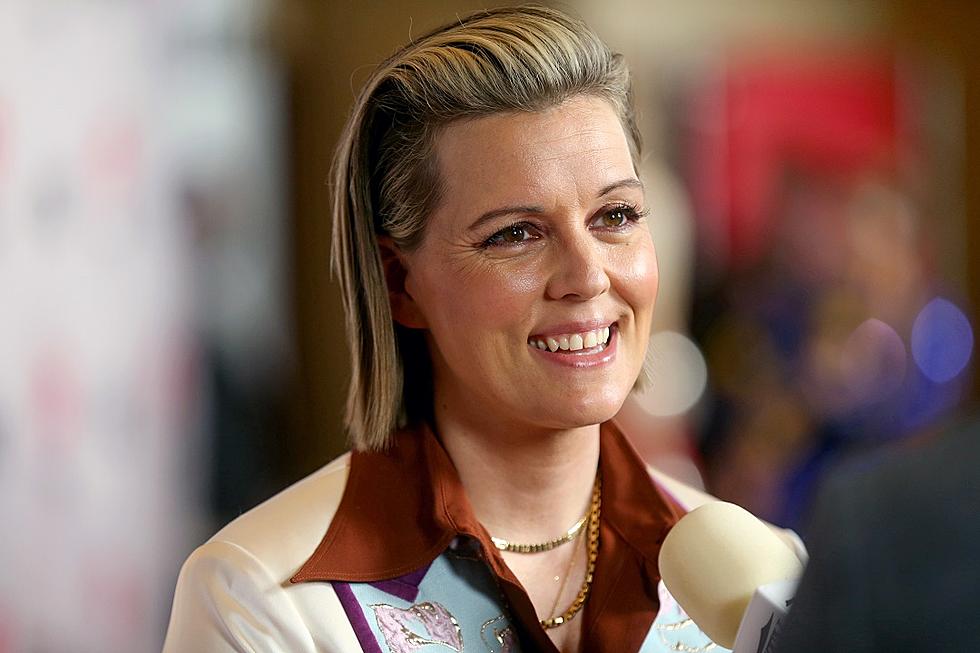 New Music Roundup: 2021's Country, Americana, Bluegrass and Folk Album Releases
Neil Krug
Time off the road and at home, it's clear, meant time to write and record new music for plenty of artists. The 2021 new releases calendar is packed with albums from some of fans' favorite country, Americana, bluegrass and folk artists.
Through September, Aaron Lee Tasjan, Lainey Wilson, American Aquarium, Yola, Thomas Rhett, Dan + Shay, Jade Bird and Mickey Guyton, among others, have dropped new records. Rhett, in fact, has a second album on the way in 2021, though he's yet to announce the full details of Country Again, Side B.
Keep reading for a complete rundown of 2021's new country, Americana, bluegrass and folk album releases; you can also flip through the photo gallery above to see what's coming in the new year. This list will be updated as more albums and EPs are announced.
2021's New Country, Americana, Bluegrass and Folk Albums
January
Jan. 4: Steve Earle & the Dukes, J.T.
Jan. 8: Morgan Wallen, Dangerous
Jan. 8: Aaron Watson, American Soul
Jan. 8: Barry Gibb and Various Artists, Greenfields: The Gibb Brothers Songbook, Vol. 1
Jan. 8: Various Artists, The Years: A MusicFest Tribute to Cody Canada & the Music of Cross Canadian Ragweed
Jan. 15: Devin Dawson, Pink Slip EP
Jan. 22: Willie Jones, Right Now
Jan. 27: Jake Hoot, Love Out of Time EP
February
Feb. 5: Aaron Lee Tasjan, Tasjan! Tasjan! Tasjan!
Feb. 12: Florida Georgia Line, Life Rolls On
Feb. 12: Kip Moore, Wild World Deluxe
Feb. 19: Lainey Wilson, Sayin' What I'm Thinkin'
Feb. 19: Carly Pearce, 29
Feb. 26: Willie Nelson, That's Life
Feb. 26: Hailey Whitters, Living the Dream
March
March 5: Brandy Clark, Your Life Is a Record deluxe edition
March 12: Valerie June, The Moon and Stars: Prescriptions for Dreamers
March 16: Gabby Barrett, Live From the Goldmine
March 19: Loretta Lynn, Still Woman Enough
March 19: Morgan Wade, Reckless
March 26: Carrie Underwood, My Savior
March 26: Sara Watkins, Under the Pepper Tree
March 26: Miko Marks, Our Country
April
April 2: Leslie Jordan, Company's Comin'
April 9: Taylor Swift, Fearless (Taylor's Version)
April 9: Parker Millsap, Be Here Instead
April 9: Brett Kissel, What Is Life?
April 9: Luke Bryan, Born Here, Live Here, Die Here deluxe edition
April 9: Fancy Hagood, Southern Curiosity
April 9: Allie Colleen, Stones
April 13: Brian Kelley, BK's Wave Pack EP
April 16: Eric Church, Heart
April 16: Tim McGraw, Here on Earth Ultimate Edition (deluxue)
April 20: Eric Church, &
April 23: Eric Church, Soul
April 23: Justin Moore, Straight Outta the Country
April 23: Tracy Lawrence, Hindsight 2020, Volume 1: Stairway to Heaven, Highway to Hell
April 30: Ashley Monroe, Rosegold
April 30: Thomas Rhett, Country Again, Side A
April 30: Ronnie Milsap, A Better Word for Love
April 30: Priscilla Block, Priscilla Block EP
May
May 7: Miranda Lambert, Jack Ingram and Jon Randall, The Marfa Tapes
May 7: Travis Tritt, Set in Stone
May 7: Kenny Chesney, Here and Now deluxe edition
May 7: American Aquarium, Slappers, Bangers & Certified Twangers, Vol. 1
May 14: Alan Jackson, Where Have You Gone
May 14: The Steel Woods, All of Your Stones
May 19: Michigan Rattlers, That Kind of Life
May 21: Blake Shelton, Body Language
May 21: John Hiatt with the Jerry Douglas Band, Leftover Feelings
May 21: Gary LeVox, One on One EP
May 21: Jordan Davis, Buy Dirt EP
May 21: Allison Russell, Outside Child
May 21: Adam Sanders, What If I'm Right
May 28: Ashley McBryde, Never Will: Live From a Distance EP
May 28: Blackberry Smoke, You Hear Georgia
May 28: Asleep at the Wheel, Better Times EP
May 28: Chase Rice, The Album Part III
June
June 4: Brett Young, Weekends Look a Little Different These Days
June 4: Walker Hayes, Country Stuff EP
June 4: Andrew Jannakos, Gone Too Soon EP
June 4: Joy Oladokun, In Defense of My Own Happiness
June 11: Kylie Morgan, Love, Kylie EP
June 11: Oak Ridge Boys, Front Porch Singin'
June 11: Lukas Nelson & Promise of the Real, A Few Stars Apart
June 16: Smithfield, New Town EP
June 18: Rory Feek, Gentle Man
June 18: Amythyst Kiah, Wary + Strange
June 25: Gary Allan, Ruthless
June 25: Lakeview, Small Town Famous EP
June 25: Meghan Patrick's Heart on My Glass
June 25: Home Free's Land of the Free
June 25: Robyn Ottolini's But I'm Not Always Sad Either EP
June 25: Lady A's What a Song Can Do (Chapter One)
June 25: Vincent Neil Emerson's Vincent Neil Emerson
June 25: Brian Kelley's Sunshine State of Mind
June 25: Jimmie Allen's Bettie James gold edition
July
July 2: Flatland Cavalry, Welcome to Countryland
July 2: Riley Green, Behind the Bar
July 2: Lanco, Honky-Tonk Hippies EP
July 9: The Flatlanders, Treasure of Love
July 9: Amy Grant, Heart in Motion 30th anniversary edition
July 9: Tigirlily's Tigirlily EP
July 9: Hannah Dasher's The Half Record EP
July 16: Charlie Daniels' Duets
July 16: Chase Bryant, Upbringing
July 16: Margo Price, Live From the Other Side EP
July 16: Charlie Worsham, Sugarcane EP
July 16: Midland, The Last Resort EP
July 23: Rodney Crowell, Triage
July 30: Yola, Stand for Myself
July 30: Clay Walker, Texas to Tennessee
July 30: Son Volt, Electro Melodier
July 30: Parker McCollum, Gold Chain Cowboy
July 30: Parmalee, For You
August
Aug. 6: Chris Young, Famous Friends
Aug. 6: Travis Denning, Dirt Road Down EP
Aug. 10: Mike & the Moonpies, One to Grow On
Aug. 13: Watchhouse, Watchhouse
Aug. 13: Dan + Shay, Good Things
Aug. 13: Trisha Yearwood, Every Girl deluxe edition
Aug. 13: Jade Bird, Different Kinds of Light
Aug. 13: Clare Dunn, In This Kind of Light EP
Aug. 13: Kalie Shorr, I Got Here By Accident EP
Aug. 20: Anderson East, Maybe We Never Die
Aug. 20: Connie Smith, The Cry of the Heart
Aug. 20: Martina McBride, Greatest Hits: The RCA Years
Aug. 20: James McMurtry, The Horses and the Hounds
Aug. 20: Wanda Jackson, Encore
Aug. 20: Sam Williams, Glasshouse Children
Aug. 20: Sturgill Simpson, The Ballad of Dood and Juanita
Aug. 27: Jason Eady, To the Passage of Time
Aug. 27: Trace Adkins, The Way I Wanna Go
Aug. 27: Niko Moon, Good Time
Aug. 27: King Calaway, Midnight EP
Aug. 27: Michael Ray, Higher Education EP
Aug. 28: Chapel Hart, The Girls Are Back in Town
September
Sept. 1: Jon Wolfe, Dos Corazones
Sept. 3: Ashland Craft, Travelin' Kind
Sept. 3: Lauren Alaina, Sitting Pretty on Top of the World
Sept. 3: Brett Young, Weekends Look a Little Acoustic These Days
Sept. 10: Foy Vance, Signs of Life
Sept. 10: Mitchell Tenpenny, Midtown Diaries EP
Sept. 10: Jon Randall, Jon Randall
Sept. 17: Scotty McCreery, Same Truck
Sept. 17: Carly Pearce, 29: Written in Stone
Sept. 17: Charley Crockett, Music City USA
Sept. 17: Adia Victoria, A Southern Gothic
Sept. 17: Jackson Michelson, Back to That Summer EP
Sept. 17: Laine Hardy, Here's to Anyone
Sept. 24: Billy Strings, Renewal
Sept. 24: Mickey Guyton, Remember Her Name
Sept. 24: Randy Travis, Storms of Life 35th anniversary deluxe edition
Sept. 24: Carrie Underwood, My Gift special edition
Sept. 24: RaeLynn, Baytown
Sept. 24: Larry Fleet, Stack of Records
October
Oct. 1: Brandi Carlile, In These Silent Days
Oct. 1: Logan Mize, Welcome to Prairieville
Oct. 1: Lily Rose, Stronger Than I Am EP
Oct. 1: Asleep at the Wheel, Half of a Hundred Years
Oct. 1: Miko Marks, Race Records EP
Oct. 8: Broken Hearts & Dirty Windows: Songs of John Prine, Vol. 2
Oct. 8: The Wild Feathers, Alvarado
Oct. 8: Natalie Hemby, Pins and Needles
Oct. 8: Joshua Ray Walker, See You Next Time
Oct. 8: Reba McEntire, Revived Remixed Revisited
Oct. 8: Old Dominion, Time, Tequila & Therapy
Oct. 8: Josh Turner, King Size Manger
Oct. 8: Cody Johnson, Human: The Double Album
Oct. 15: Toby Keith, Peso in My Pocket
Oct. 15: Zac Brown Band, The Comeback
Oct. 15: Lilly Hiatt, Lately
Oct. 15: Ryan Hurd, Pelago
Oct. 15: Jason Isbell and the 400 Unit, Georgia Blue
Oct. 15: Kelly Clarkson, When Christmas Comes Around
Oct. 15: Waylon Payne, The Lost Act
Oct. 15: Erin Enderlin, Barroom Mirrors EP
Oct. 22: Jackson+ Sellers (Jade Jackson and Aubrey Sellers), Breaking Point
Oct. 22: Lady A, What a Song Can Do
Oct. 22: Brett Eldredge, Mr. Christmas
Oct. 22: Brett Young, Brett Young & Friends Sing the Christmas Classics
Oct. 22: Dillon Carmichael, Son of A
Oct. 22: Pistol Annies, Hell of a Holiday
Oct. 29: Hayes Carll, You Get It All
Oct. 29: Morgan Evans, The Country and the Coast, Side A EP
Oct. 29: Eddie Montgomery, Ain't No Closing Me Down
Oct. 29: Elvie Shane, Backslider
Oct. 29:Mitchell Tenpenny, Naughty List
November
Nov. 5: Nathaniel Rateliff & the Night Sweats, The Future
Nov. 12: Sam Outlaw, Popular Mechanics
Nov. 12: Jason Aldean, Macon
Nov. 12: Cody Jinks, Mercy
Nov. 12: Cody Jinks and Caned By Nod's None the Wiser
Nov. 12: Caroline Jones, Antipodes
Nov. 12: Amanda Shires, For Christmas
Nov. 19: Taylor Swift, Red (Taylor's Version)
Nov. 19: Alison Krauss and Robert Plant, Raise the Roof
Nov. 19: Wade Bowen, Where Phones Don't Work EP
December
Dec. 3: Blake Shelton, Body Language deluxe edition
Dec. 3: Jason Boland, The Light Saw Me
Dec. 10: Hixtape: Vol. 2 (in full)
Dec. 10: firekid, Muscle Shoals Metaphysical
Dec. 10: Neil Young & Crazy Horse, Barn