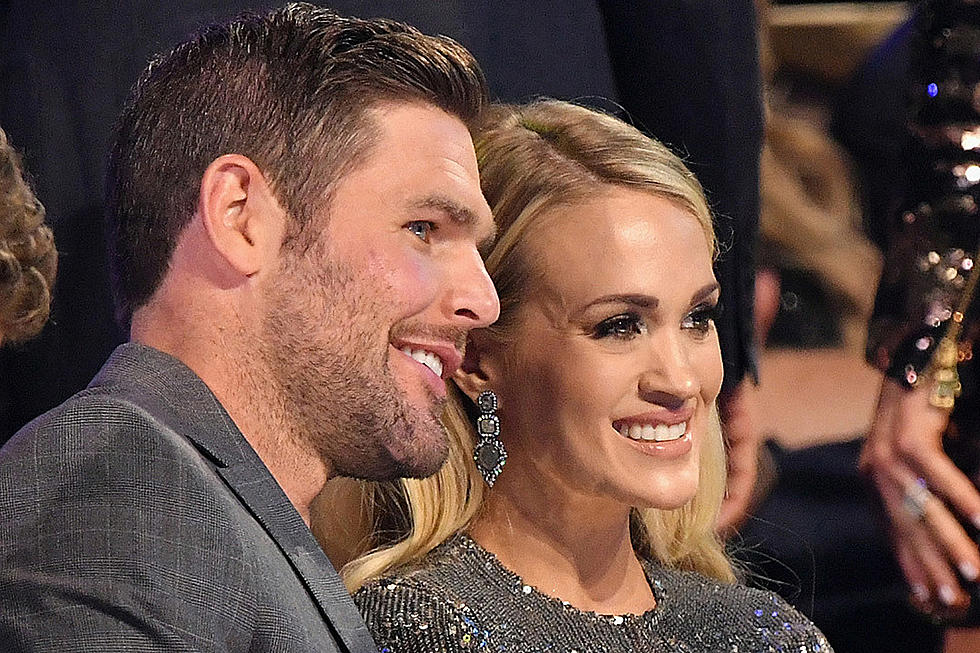 Carrie Underwood's Canadian Husband Becomes (Officially) an American Citizen
Getty Images
March 21 was a big day in the life of Carrie Underwood's family. Her husband, Canadian-born Mike Fisher, officially became an American citizen!
Fisher, of course, has worked professionally in America for some time, having made his mark as a star player of Nashville's NHL Predators. However, it's apparently taken until now for the Peterborough, Ontario native to become naturalized. He can now join his wife (and two sons) in being proud citizens of the USA.
Fisher looked dapper and happy in the photo he shared in his Instagram Story, dressed in a suit for the occasion and proudly holding an American flag. "Big day," he aptly noted.
Fisher joined the Nashville Predators in 2011 after his initial run with the Ottawa Senators, following his 2010 marriage to Underwood. The couple welcomed their first son, Isaiah, in 2015; followed by Jacob (who is something of a miracle baby, coming after a string of heartbreaking miscarriages) in January of this year.
If his wife and kids weren't enough to solidify Fisher's desire to become an official American, his interest in horses (and, Underwood hints, cowboy culture) would do the trick. Just recently Fisher posted a picture of his new pet, a paint horse named Bojangles, with the explanation that he's always wanted to own horses.
The same day he posted his citizenship announcement, Fisher also posted to Instagram Stories a video of a second horse, which he explained to fans is named "Annie" and has joined the family as a companion to Bojangles.
If Only We All Could Look As Good As Pregnant Carrie Underwood