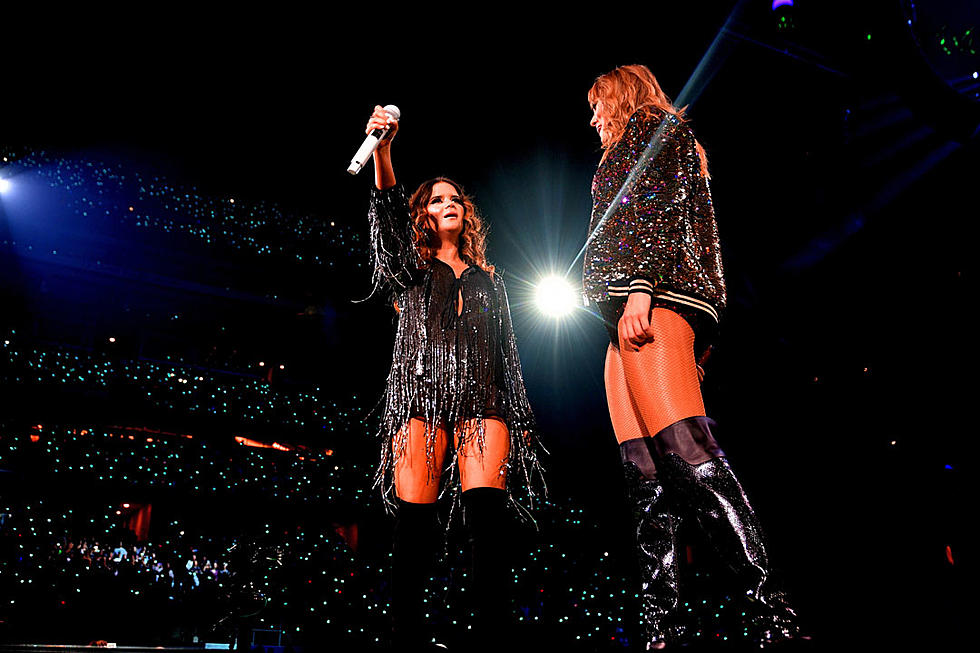 Yes, Maren Morris Has Seen Taylor Swift's Reputation Tour Netflix Film
Matt Winkelmeyer, Getty Images
Fans weren't expecting Maren Morris to show up on the closing night of Taylor Swift's Reputation Tour last October (Oct. 6). She can't get over it, either.
"(Swift) was so thoughtful to reach out and offer me the Dallas show," Morris reveals to Taste of Country Nights host Sam Alex. "I was over the moon and so was my family and friends — they all got to come and we just had the best day."
New Maren Morris Music Will Make a Statement:
The appearance at Cowboys Stadium was a hometown show for the Arlington native, but she's also just a really big fan of the now-pop superstar. Morris says she has seen Swift's Reputation Tour special on Netflix, so she got to relive her experience and see some things she missed.
"I watched the beginning of the show in Dallas before I sang with her, but I didn't get to see the end of the show because I was coming off the stage," Morris recalls. "So, it was cool to see it on Netflix."
The two stars actually have quite a bit in common, like the fact that both Swift and Morris are up for Grammys this year. Morris earned five nominations, including Record of the Year ("The Middle" – Zedd, Morris & Grey), Pop Duo/Group Performance ("The Middle") Country Solo Performance ("Mona Lisas and Mad Hatters"), Country Duo/Group Performance ("Dear Hate" – Morris feat. Vince Gill) and Country Song.
2019 will also bring new music from Morris.
Hear Maren Morris Talk About Performing With Taylor:
29 Songs From Women in Country That Demand Attention: