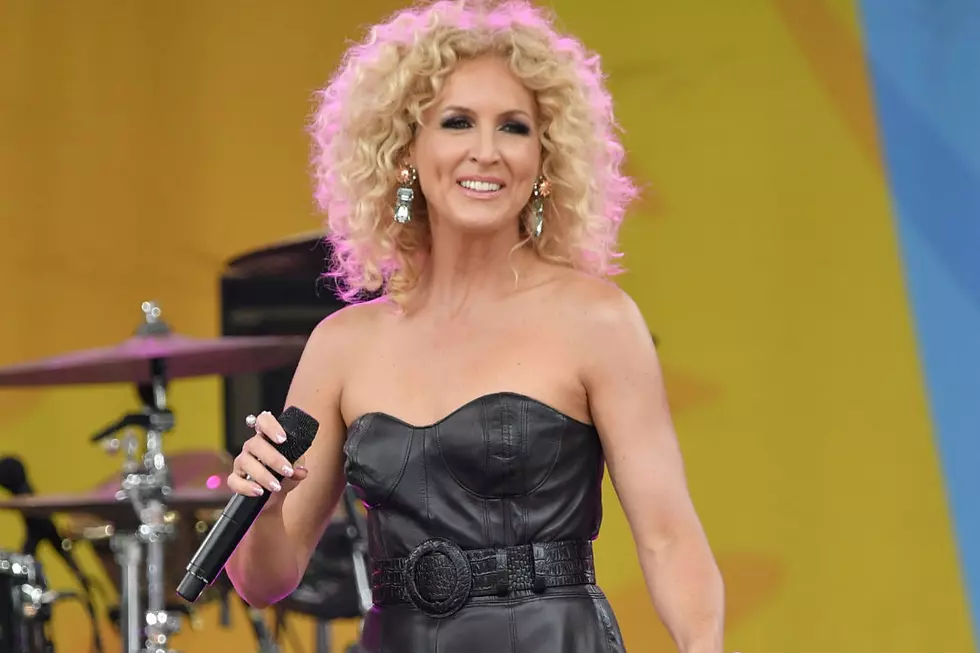 Kimberly Schlapman Stands Up for Patton Oswalt Following Engagement Criticisms
Mike Coppola, Getty Images
Kimberly Schlapman is no stranger to loss, or to the rekindling of love afterward. She recently spoke out gracefully in defense of comedian Patton Oswalt's recent engagement following the loss of his wife in April of 2016.
Oswalt lost his wife of 10 years, Michelle Eileen McNamara, in the spring of 2016 and recently announced his engagement to actress Meredith Salenger; however, some fans have criticized Oswalt for moving on too quickly. Schlapman sat down with fellow Little Big Town member Karen Fairchild on The Talk on Monday (July 10) and offered her take on the subject, in light of her own personal experience in a similar situation.
Schlapman's first husband, Steven Roads, passed away in 2005, after 14 years of marriage. The star remarried the following year, to Stephen Schlapman; they now have two daughters.
"Nine months later, I began a spark with an old friend. And 100 percent, I am so sure of this, my new husband was sent to me from heaven from my late husband," Kimberly Schlapman says. "I feel like he was up there saying, 'She needs somebody to love her, and give her a baby, too, 'cause she's always wanted a baby so much,' and we got pregnant on our honeymoon."
Addressing the comedian directly, Schlapman adds, "Patton, I wish you the greatest love and healing. I am so happy for you."
During their time on The Talk, Schlapman also shared how Fairchild offered her support following Roads' death.
"'There will be love again'" Fairchild told Schlapman, Schlapman remembers. "'You will love again, and there will be babies.'"
Country Music's Greatest Love Stories