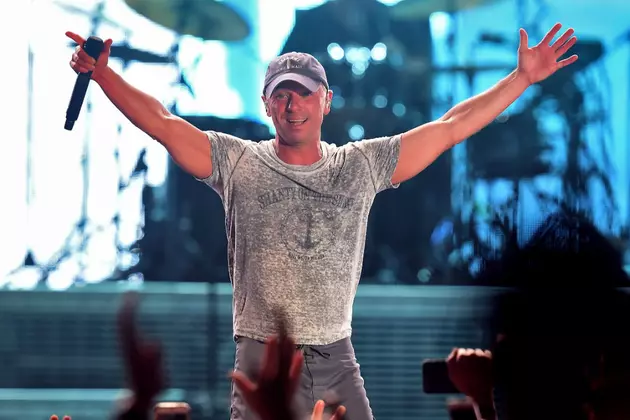 Kenny Chesney Announces Live Album, 'Live in No Shoes Nation'
Kevin Winter, Getty Images
Taking a moment away from the road, country superstar Kenny Chesney has announced the release of a compilation album featuring nearly 10 years of live recordings from his tours. The 29-track album, Live in No Shoes Nation, will be out Oct. 27.
"When you're onstage, in the rush of it all, it hits you so hard and so fast. You take it in, but you never really digest it," Chesney says in a press release. "Once the noise in my head died down, I went in to relive some of those amazing nights I'd had with everyone in No Shoes Nation, and the more I listened, the more I wanted to hear. And the more I heard, the more I knew I needed to share these moments with all the citizens of what we call No Shoes Nation, so they could hear how freaking awesome they sound.
"I always say no matter how hard we hit that stage and hurl the music at them, No Shoes Nation has so much energy and so much heart, they come back at us even harder," the artist continues. "But when you can sit and really listen, it's shocking. They are so loud, so in the moment and put out so much awesomeness, it stopped me in my tracks -- and reminded me why I feel most alive out there on that stage."
The live tracks begin with a collaboration with Dave Matthews nearly 10 years ago and follow Chesney and his million-strong following through stadium performances, pop-up gigs and the occasional beach party.
"So much has happened over the last 10 years," Chesney says. "But the one thing that remained consistent ... are the people of No Shoes Nation. They've always been why I do what I do, but listening to all these shows over the last several months, I realized they're really the heartbeat to everything me and my road family do."
A full track listing and more details about Live in No Shoes Nation will be made available at a later date.
Kenny Chesney's Best Beach Pics
How Well Do You Know Kenny Chesney?