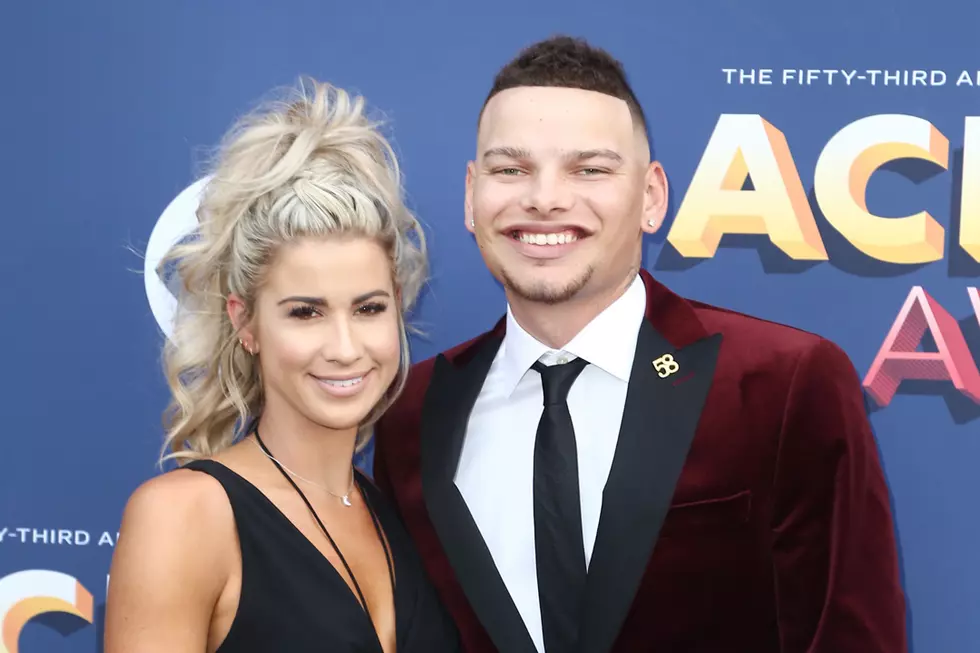 Kane Brown and His Fiancee Slay Together at the ACM Awards [Pictures]
Tommaso Boddi, Getty Images
There are those nights where country music artists become country music superstars, and for Kane Brown, that night may have been the 2018 ACM Awards on Sunday (April 15).
Brown attended the show with his fiancée, Katelyn Jae, and they looked the superstar part. In a slew of pictures the two shared from the special night, the couple are as glam as ever in perfectly-paired black-tie ensembles, with Brown in a burgundy velvet suit jacket, his wife-to-be in sleek black and white.
Jae — also a singer — shared photos on her Instagram page, too. One shows her and her love before they headed to the awards show, where Brown performed alongside friend and duet partner Lauren Alaina for their fiery song "What Ifs." The moment turned out to be one of the most talked-about of the night.
And while the two are probably beginning to get used to their star power, Jae seemed overwhelmed over getting to meet ACM Awards host Reba McEntire. "The sweetest most beautiful woman I've ever met," Jae wrote on her Instagram page on Monday (April 16) alongside a pic of her with Brown and the ACM Awards host. "Reba, you are flawless."
Brown was also nominated for Vocal Event of the Year at the event, and it wasn't long after the ACM Awards that the couple got their next piece of good news. On Tuesday (April 17), Brown was revealed as a nominee for three Billboard Music Awards, including Top Country Album, Top Country Artist and Top Country Song with Alaina for "What Ifs."
The couple have not revealed the full details of their wedding plans, but Brown told Taste of Country Nights last year that he was letting Jae handle much of the planning, and that he doesn't care what happens as long as she ends up in front of him at the altar.
"Basically we're already married," he says. "We just need the paperwork!"
The Best of the 2018 ACM Awards Red Carpet Pictures
See the Best Moments from the 2018 ACM Awards!
Kane Brown: The Taste of Country Photo Shoot
Meet ToC RISER Devin Dawson