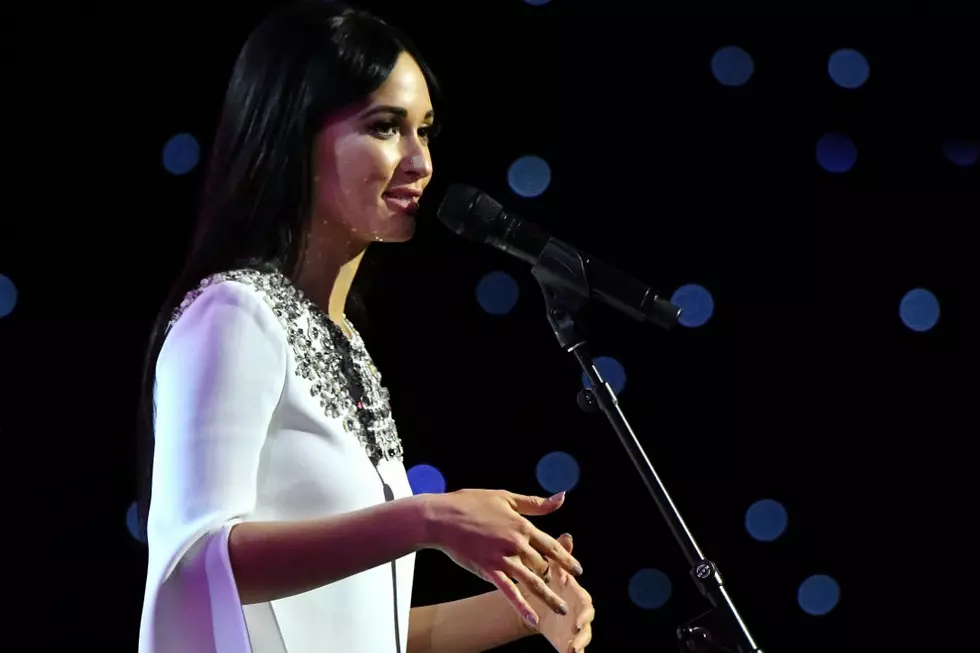 Kacey Musgraves Reflects on the 'Realness' of the Modern Woman at Billboard's 2018 Women in Music Event [PICTURES]
Mike Coppola, Getty Images
An outspoken champion for equality in country music and beyond, Kacey Musgraves captivated the audience at Billboard's 13th annual Women in Music event on Dec. 6 in New York City. On the heels of her CMA Album of the Year win for Golden Hour, her third studio album, Musgraves was chosen to receive an Innovator Award at the Billboard event this year. Her acceptance speech touched on the role of women, right now, in every aspect of society.
"The female perspective is so important," Musgraves said during her speech. "I just think that women have completely stepped up to the plate this year in every and all ways. They're making no apologies for anything ...
"I feel really hopeful and proud about the state of the modern woman: her bravery, her unapologetic celebration of rights -- body and mind. Her art. And definitely, most of all, her realness," Musgraves added. "And I've been craving realness for so long."
Musgraves went on to describe the prescription for perfection and "overproduction" that has driven both success in the music industry and that need for more realness. "Little girls are going to grow up not having these preconceived notions of how they should be and act and look and think and feel," she shared.
Flip through the photo gallery above to see Musgraves at the 2018 Billboard Women in Music event. Her fellow honorees included Ariana Grande, Cyndi Lauper and more.
Modern Country Music's Female Trailblazers