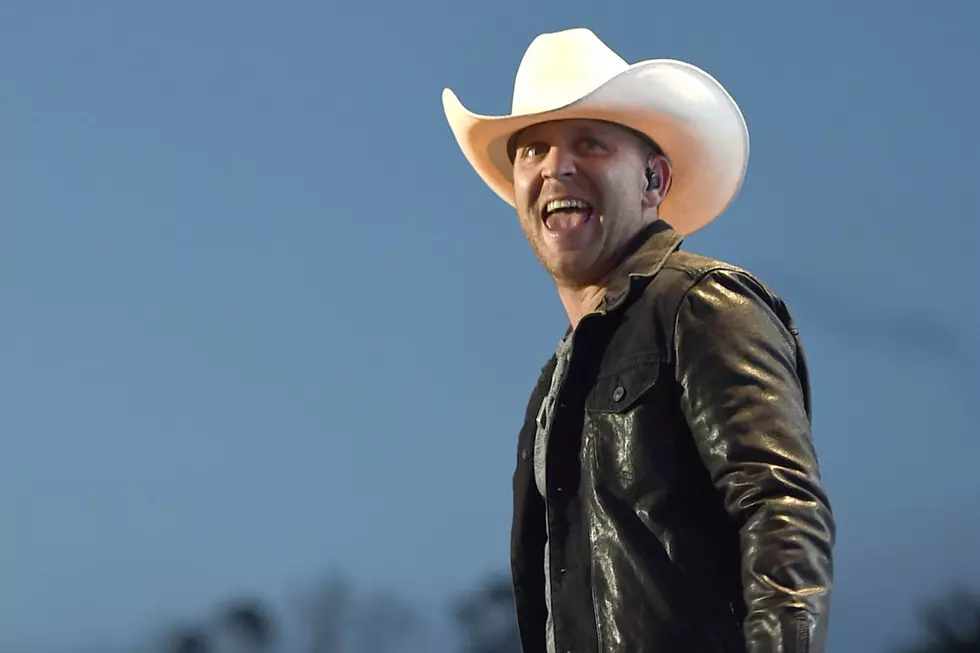 Justin Moore Is Really Into Yoga These Days
Michael Loccisano, Getty Images
Think Justin Moore is the kind of guy who just likes talking football over a few cold beers? Sure, but he's also really into yoga — especially after a long summer of touring.
"I know that's kind of random, but I do love yoga," Moore admits to Taste of Country, laughing.
His adoration for side planks and supine twists are thanks to his longtime friendship with 6'6 250-pound wrestler Diamond Dallas Page, who had experienced his share of injuries throughout his career.
"(Page) just could never seem to get healthy," the country star reveals, "But then he tried yoga. It was the only thing that got him back to feeling healthy again."
"I started doing yoga about 4 or 5 years ago when I was having some back problems," he recalls. "(Page) had come up with his own form of yoga known as DDP Yoga and it seems like it would work for me. I don't like going to the doctor, and I'm not crazy about lifting weights, and basically my exercise was chasing kids or running on stage most of the time. But yeah, yoga just works for me."
In case you were wondering, Moore does work up a sweat with his preferred form of exercise.
See Country Music's Hottest Fellas ... Shirtless: