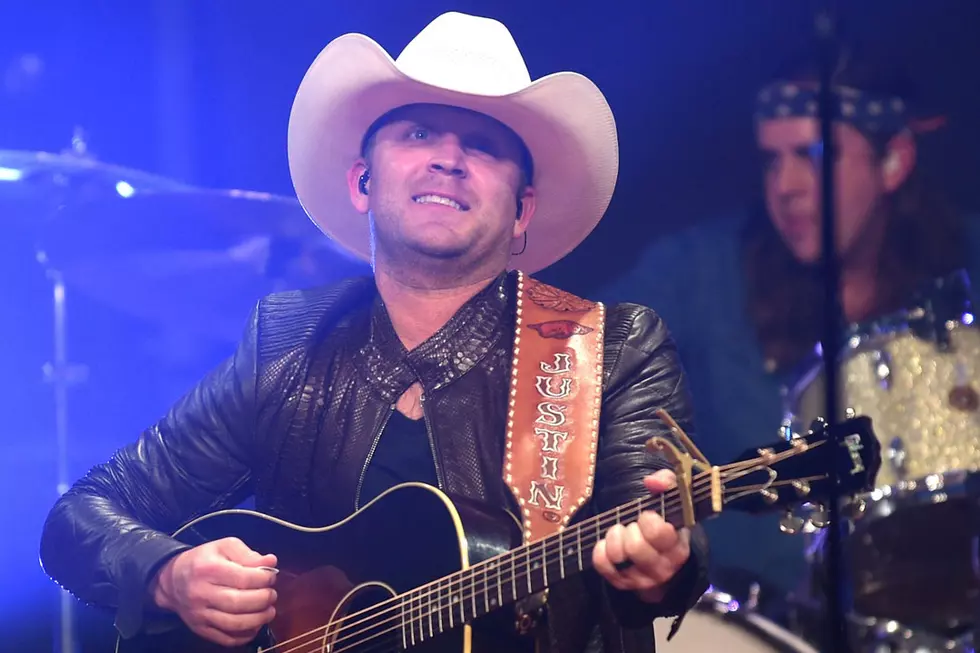 Justin Moore's Trying His Best to Get Psyched for Halloween, But It's Not Easy
Jason Kempin, Getty Images
It's barely 10AM, and Justin Moore has already had quite a day.
"I just dropped off my little boy, and he was dressed up like Spiderman," the father of four tells Taste of Country during an early-morning Halloween interview. "And the girls are dressing up as a witch, an angel and a cat."
The country music hitmaker laughs, but admits that the holiday is not one of his favorite days.
"Ever since I was a kid, Halloween has always been my least favorite holiday, which is hard because it's one of my wife's favorites," says Moore, who yet again won't be dressing up this year. "My wife and I are determined that it might be because of growing up in the country. My idea of trick-or-treating was dressing up and getting in the car to go to my aunt and uncle's house or my grandparent's house. It was basically just a lot of time spent in the car."
In true fatherly fashion, Moore says he will grin and bear the holiday for his kids' sake once again this year. He's just hoping the temperatures go up before it's time to go out asking for candy.
"Here in Arkansas, we are used to it being in the 60s on Halloween, but we are in the 40s today," he says of the chilly temperatures currently blanketing a good portion of the country. "We are still planning to go out trick-or-treating to a few places, but it's definitely going to be chilly."
Country Stars' All-Time Best Halloween Costumes: