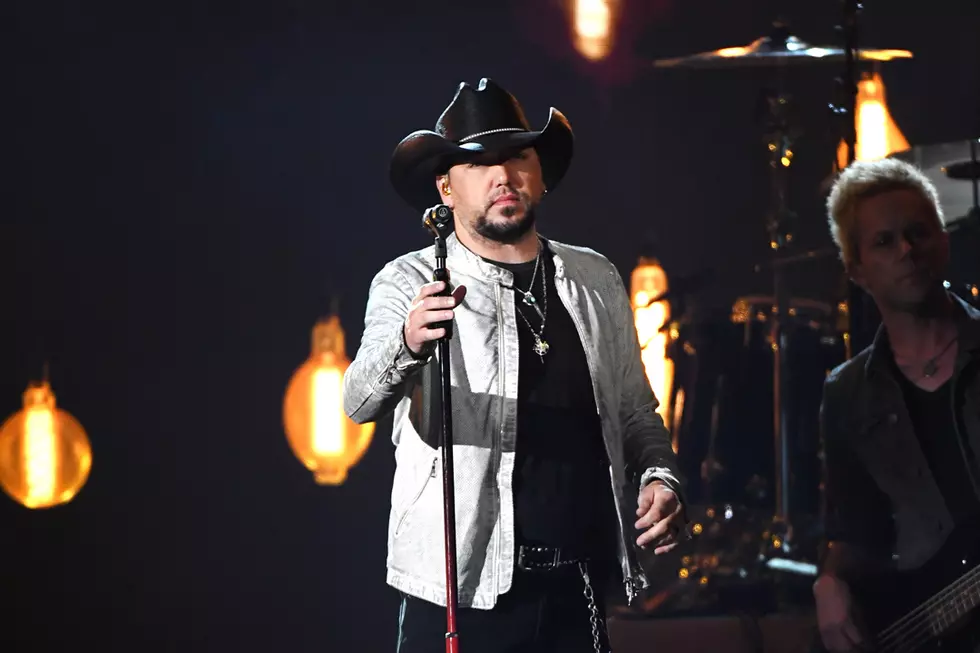 Jason Aldean Returns to Las Vegas, Performs 'You Make It Easy' on ACMs
Ethan Miller, Getty Images
Yet, like the superstar he is, Aldean took the stage with a confidence and determination to keep singing his songs and staying strong for all those who were in attendance when a lone gunman opened fire during his closing set. Aldean performed his heartfelt Top 5 single, "You Make It Easy," with his wife Brittany swaying in the audience.
The superstar from Georgia made it look easy, delivering quite a performance at the tail end of what was truly a whirlwind week. The two time reigning and current ACM Entertainer of the Year spent the days prior to Sunday's (April 15) awards show kicking off a media blitz in support of his new album, Rearview Town.
"It's about putting things behind you...things that have held you down...and looking ahead," says Aldean of Rearview Town's title track. "When you look at my career and the personal experiences I've gone through, it really seemed like a fitting title for this record and it's one of the best songs I've ever recorded. It was important to me to pick songs that have substance to them, I'm more conscious of that these days."
Aldean will be a guest on The Ellen DeGeneres Show Monday (April 16) and hit New York City right after the ACM Awards with scheduled appearances on The Late Show With Stephen Colbert and the Today Show.
See the Best Moments from the 2018 ACM Awards!
See the Best Photos from the 2018 ACM Awards
Meet ToC RISER Devin Dawson