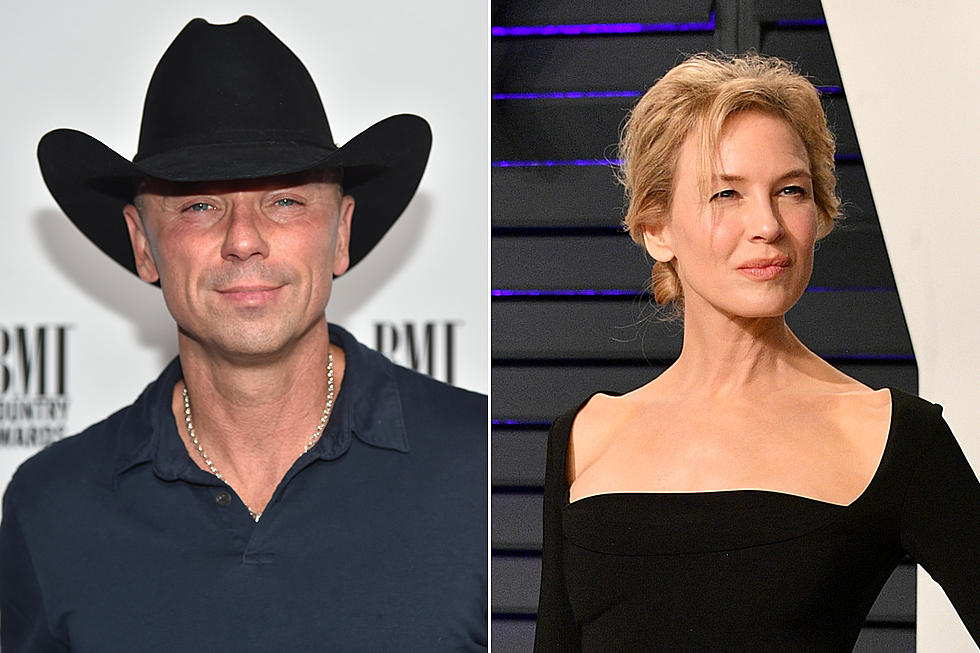 Kenny Chesney Felt 'Social Anxiety' From Media Attention on His 2005 Renee Zellweger Marriage
Michael Loccisano/Dia Dupasipil, Getty Images
As much as Kenny Chesney seeks an emotional connection to fans through his music, he also likes to keep the specifics of his personal life private — especially when it comes to his romantic relationships. During a Q&A moderated by Country Countdown USA's Lon Helton at the Country Radio Seminar on Tuesday (March 14), Chesney looked back on his storied career to date, which includes 32 chart-topping hits on the Billboard Country Airplay chart and four CMA Entertainer of the Year wins.
He also explained why he keeps some elements of his life out of the public eye, admitting that the media attention surrounding his 2005 marriage to actor Renee Zellweger took a toll on him. Chesney and Zellweger annulled their marriage after just four months, making it one of the shortest marriages in country music history, and neither has gone into too much detail about what went wrong.
"What is interesting is we were playing stadiums already, and after that...I didn't have social anxiety before that, [but] then you add our success and then you add that to your life and you have a little bit of social anxiety," Chesney details (quote via Billboard.)
He's also aware that that marriage took place before the rise of social media, and that if that story had broken today, the coverage could have been even more inescapable.
"Dealing with the way the world is today and how social everything is, and how information is transferred — yeah, you'd have to be crazy to want to be a celebrity today," Chesney says.
Now, the singer says, he keeps the most personal details of his life out of the spotlight, because it's the one area of his life that isn't inherently public information.
"I realize that, the person I am today, some things are fair game," he acknowledges.
"One of the reasons I'm so private is when my life started to change and people started caring at a different level, the only thing I could keep to myself was the intimate details of my life. Everything else is fair game," Chesney goes on to say. "Can people talk about you? They make stuff up, they run with it, the media runs with it. People are really curious to know those intimate details, I get that. But the reason I'm so private is that if I don't keep those intimate details to myself, where do I go? What else do I have?"
When asked if he enjoys his celebrity status, Chesney says he doesn't — for the most part.
"Not really. I enjoy certain things about it," he clarifies. "I shy away from the celebrity thing. I say no to a lot of things that come my way that a lot of people might say yes to — it's too celebrity-oriented in nature. I would rather be creating."
7 Country Weddings We Never Saw Coming: