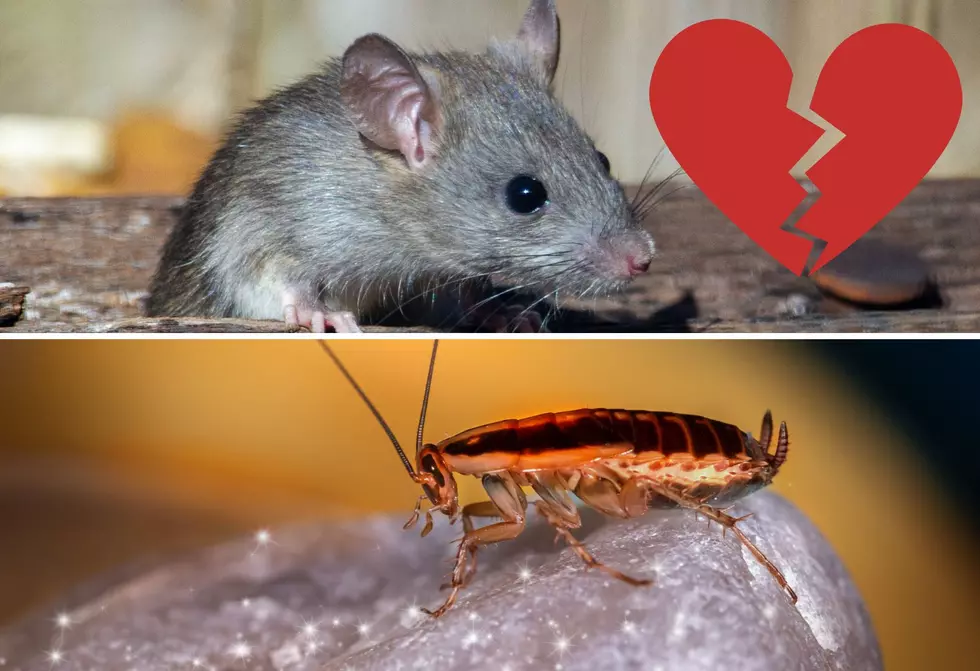 Texas Zoo Hilariously Lets You Name a Cockroach or Rodent After Your Ex
Photo: Erik Karits, Joshua Cotten, Unsplash/Canva
If you're looking to have a little fun at your ex's expense this Valentine's Day, a Texas zoo will let you do just that by naming a cockroach or a rodent after them.
The day that celebrates love is around the corner and while lovers are planning the perfect gift for their significant other, some are reflecting on a love that was lost. That burning animosity grows and resentment may boil over. Lots of time is spent thinking about ways to get back at your ex which can honestly be quite unhealthy.
But, the San Antonio Zoo is back at it again with a chance to name a cockroach or rodent after your ex all in good fun, and for a good cause.
For the fourth year, San Antonio Zoo hosts its Cry Me a Cockroach Fundraiser, where funds raised support the zoo's vision of securing a future for wildlife in Texas and around the world! This Valentine's, join in the fun by donating to symbolically name a cockroach, rodent, or veggie after your not-so-special someone! (via San Antonio Zoo)
A $5 donation will let you name a veggie, $10 gets you the roach, and $25 is what you need to name a rodent. Along with your donations, you'll receive a certificate showing your support for the fundraiser and a video of your roach, rodent, or veggie being fed to another animal at the zoo.

If your ex was really made last year a pain in the rear, you can upgrade to a personalized experience where they'll create an individual video message of your cockroach, rodent, or veggie being fed to one of their animals. They'll take that video and send it directly to your ex.
Of course, this is not just limited to just an ex. If you want to name a cockroach after your buddy, a family member, or even a co-worker, check out the San Antonio Zoo website. 
LOOK: The Best Date Night Activities in the Abilene Area