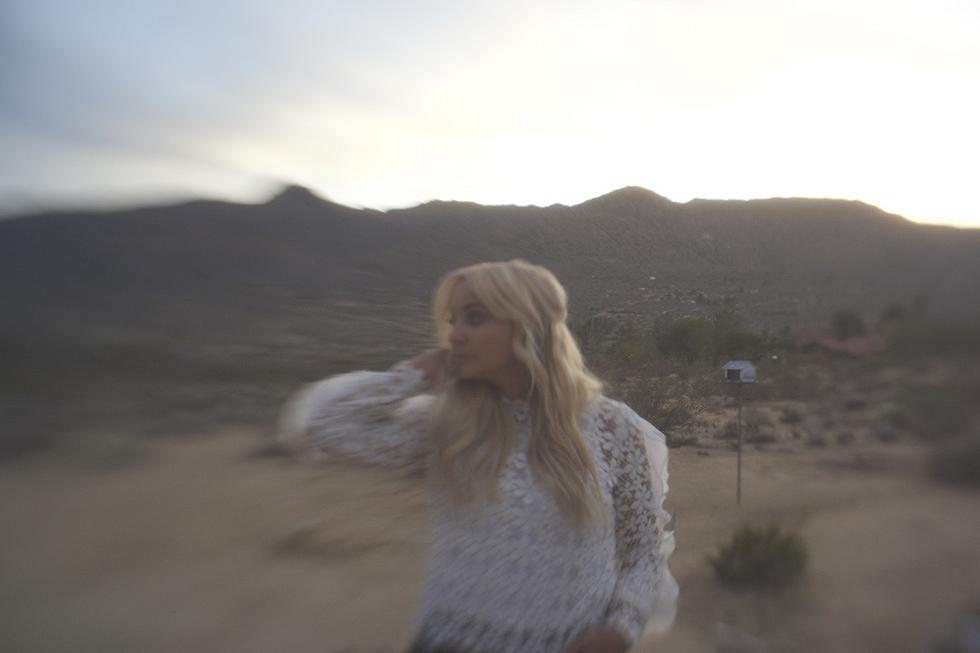 Hear Heather Morgan's New Song With Lori McKenna, 'Arms of a Lion'
Photo by Blythe Thomas, courtesy of Shorefire Media
Heather Morgan is joined by star singer-songwriter Lori McKenna on her powerful new song "Arms of a Lion." Readers can press play below to hear the track, which was written by Morgan and McKenna and recorded for Morgan's upcoming debut album, Borrowed Heart. 
The up-and-coming Morgan says the idea for "Arms of a Lion" came while she was "just driving around and talking into my phone." She knew the idea had potential, so she set it aside until a co-writing date with McKenna in Massachusetts.
"I was so excited to share the idea with her," Morgan says in a press release, adding that McKenna picked up on the idea instantly. She took a seat at her organ, and the lyrics began to flow.
"Shouldn't love be easy? / Why's it seem so hard? / I wish something would keep me / From being torn apart / But I guess there's no mercy for you roaming in the dark," Morgan sings in "Arms of a Lion." "Oh, I laid down in the arms of a lion / My defenseless heart gave in without even trying / Just closed my eyes, and I laid down / In the arms of a lion."
"I think the 'lion' in the song also represents the lie we buy into — whether it's fear or a narrative that tells us we aren't good enough or capable," Morgan explains. She compares the lion to the music industry, which new artists are compelled to trust, much like a new love with too much power: "I thought it was safe … thought I was protected … thought it was love. But it's a freakin lion … run."
Borrowed Heart will be released on Oct. 5.
Listen to Heather Morgan Feat. Lori McKenna, "Arms of a Lion":