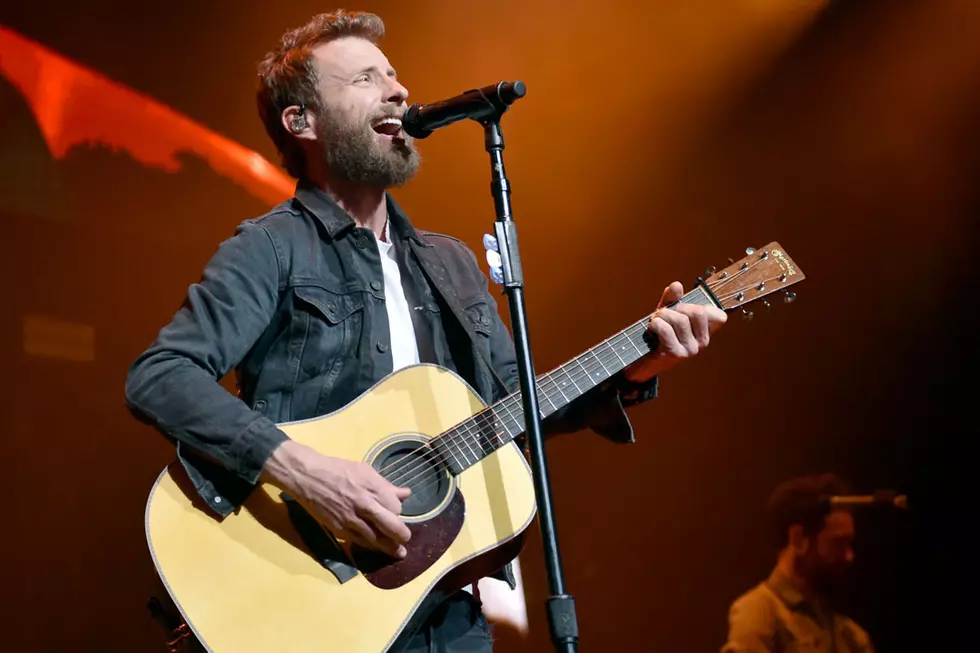 Dierks Bentley Says Recording 'The Mountain' Album Was an Awakening Experience
John Shearer, Getty Images
Dierks Bentley left Nashville and went to Colorado to write his ninth studio album, The Mountain, due out later this year. In a video chat across his social media platforms on Wednesday (Jan. 10), Bentley took questions from fans and shared some insight into how the project came together.
A snippet of the title track is currently available to listen to, and a first single isn't far off. "Woman Amen" will be released on Jan. 17 and will be distributed to country radio. Bentley didn't provide too many details on the track, but did say it was a good song to kick off his album release.
"Family is always inspiring me," he says. "I think the first single shows that. It's more about life and living, and that feeling of not just being alive but living and going for stuff. That's what the overall album is about."
"I knew I wanted to make a record that touches on the west a little bit, where I'm from," he further explains. "I was fortunate to be asked to play the bluegrass festival in Telluride and I was on stage and I felt this amazing energy coming out of the mountains up there. There's something about being in that landscape that really struck me in a musical way."
Bentley enlisted the help of six songwriter friends for the project — Natalie Hemby, Luke Dick, Ross Copperman, Jon Randall, Jon Nite and Ashley Gorley all contributed to songs on The Mountain. The star says it's an album that he's written the most for in recent years, sharing that there are uplifting songs and songs about gratitude, as well as love songs that can also serve as prayers. "The whole process has been totally different than anything I've done before. Just a very awakening experience," he says. All of the songs have been cut, and while Bentley has ideas for collaborations, he hasn't actually reached out to anybody yet.
The Mountain was largely influenced by Bentley's fanbase. Being on tour for the majority of 2017, he knew it was a difficult year for country music fans, and hearing stories of how many of his fans persevere through hardships helped inspire the project.
"There's this mountain that you're climbing and I'm climbing that we're all climbing together," he notes. "Every album has been a snapshot of where I am. [This time], I was looking for something different [and] open for whatever it was going to be. This summer, I spent a lot of time out West and focusing on the movie The Brave. Being at the bluegrass festival Telluride gave me the very small, small seed of what the album could be."
He further describes the album as a blend of the sounds from his previous bluegrass album, Up on the Ridge, and his 2016 release, Black. While he wants to fill the space on The Mountain with big sounds, he wants to accomplish this in a way that also highlights the acoustic instruments. "My musical brain is so country and bluegrass oriented," he adds.
Bentley's album The Mountain is due out in early 2018.