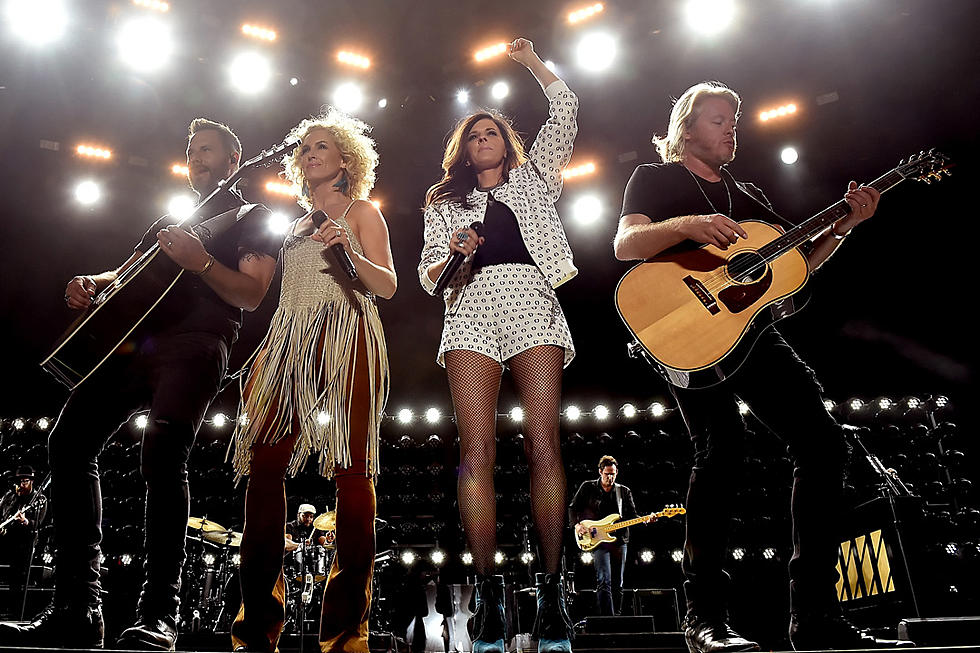 Will Little Big Town Bring 'Over Drinking' to the Video Countdown?
Kevin Winter, Getty Images
Little Big Town go retro for their new "Over Drinking" video. Will we see them at the top of the most popular videos of the week? That's up to Taste of Country's readers.
The countdown of the biggest videos of the week is pretty stable this week, but there are some changes. Craig Morgan re-enters the list this week at No. 9, and Trisha Yearwood rounds out the Top 10 with her latest video.
Do you want to see your favorite videos in our rundown of the top country music videos? Taste of Country lets our most loyal readers vote to decide, so if you want to see your favorites win next week, you've got to vote as often as you can.
Note: Fans can vote for one video, once every hour until the poll closes next Friday at 12PM ET. The weekly Top 10 will be revealed immediately after the poll closes. Videos are retired after six months, or when fans lose interest or when an artist releases a new video for a current single.
10

"Every Girl in This Town"

Trisha Yearwood

9

"The Father, My Son and the Holy Ghost"

Craig Morgan

6

"Die From a Broken Heart"

Maddie & Tae

5

"It All Comes Out in the Wash"

Miranda Lambert

4

"Hell Right"

Blake Shelton and Trace Adkins

3

"Shallow"

Danielle Bradbery and Parker McCollum

2

"Gulf Coast Girl"

Caroline Jones

1

"What's the World Coming To?"

Home Free