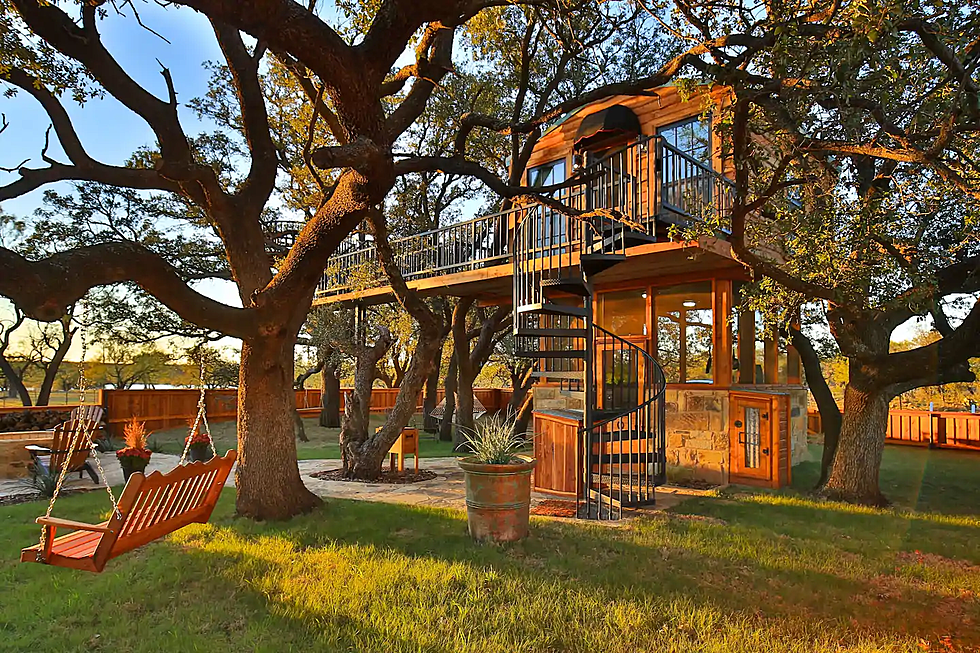 One of the Coolest Airbnb Rentals in Texas is Just Down the Road in Baird
AirBnB
If you're looking for a really cool getaway, be it one night or many, then look no further than Airbnb. More specifically, a treehouse Airbnb that's just a few minutes down the road in Baird.
While doing a little "window shopping" on Airbnb I came across this really rad treehouse rental, in Baird, called Ryders Treehouse.
First off, the owner of this property is an Airbnb 'Superhost', meaning the owner (basically) "goes above and beyond in their hosting duties". Just that alone should be enough to give this place a shot, but the photos will definitely convince you 100%.
Keep scrolling to check out the gallery of photos for Ryders Treehouse.
Out of 129 reviews, this specific rental has a 4.99 rating, which is about as good as it gets in the Airbnb world. This is a highly sought-after Airbnb rental, so you'll want to plan well in advance if you want to stay here...but it'll totally be worth it, especially after looking at the picture of the place below.
LOOK: Airbnb Treehouse in Baird, Texas
The perfect romantic getaway for anniversaries, birthdays or to rekindle the fire. Create amazing memories in this uniquely designed treehouse located in the middle of an 800-acre working ranch. You'll have all the privacy necessary to relax and reconnect in this one-of-a-kind treehouse, with an outdoor screened-in bathroom, and a kitchen with a small refrigerator (no freezer) Propane gas grill, 2 burner gas cooktop, and kitchen sink. Keurig coffee maker with K-cups furnished, stocked with cookware.
LOOK: These are the Best Places to Go Tubing in Texas