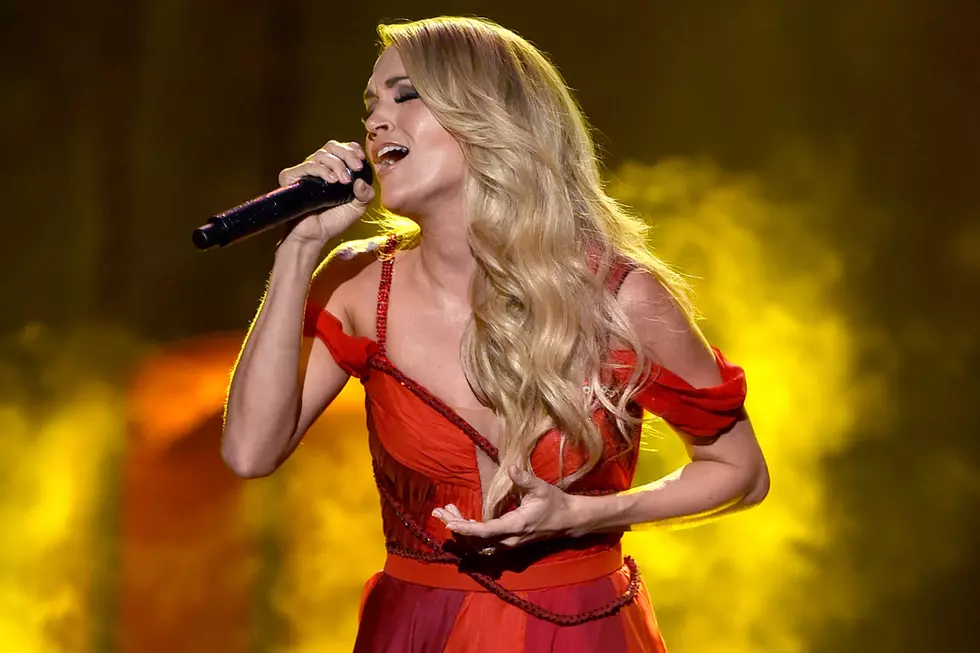 No. 5: Carrie Underwood – Country's Most Powerful Women of All Time
Kevin Winter, Getty Images
For a decade country fans have been able to count on the sun rising and Carrie Underwood songs on the radio. Her nearly unprecedented string of hits earns her a high placement on this list of country music's most powerful women, but the depth and value of her most inspiring songs makes her a Top 5 female singer who may be just getting started.
Only once has an Underwood single finished outside the Top 2 on the Billboard Airplay chart, but it's difficult to argue that the platinum-selling "Something in the Water" (it peaked at No. 3) was a radio miss. In fact, it's among Underwood's most meaningful songs, which is a true testament of faith that unified when so many social factors were working to divide. "See You Again" and her debut "Jesus Take the Wheel" do the same, while others like "Before He Cheats," "Blown Away," "Two Black Cadillacs" and "Church Bells" work a very different edge. No one can ever accuse the first country American Idol of releasing fluff.
True power is characterized by how you behave off stage, however, and Underwood has been the epitome of class despite transitioning from the high pressure world of reality television to Music City with high expectations. The Oklahoman always set the highest example for the next generation of singers, and that's not to say she has avoided controversy. The devout Christian embraces gay marriage and speaks out against animal issues, but it's hard to label her as outspoken.
Underwood combines the power of Martina McBride with the courage of female artists Loretta Lynn and the Dixie Chicks. Each album has brought innovation to the format, and while she's yet to win an Entertainer of the Year, she's as much a part of the CMAs as the trophy itself. Her co-hosting gig with Brad Paisley is can't-miss television.
Female Trailblazers Who Are Changing Modern Country Music
Watch: Country Women Well-Represented in 2017 Taste of Country RISERS