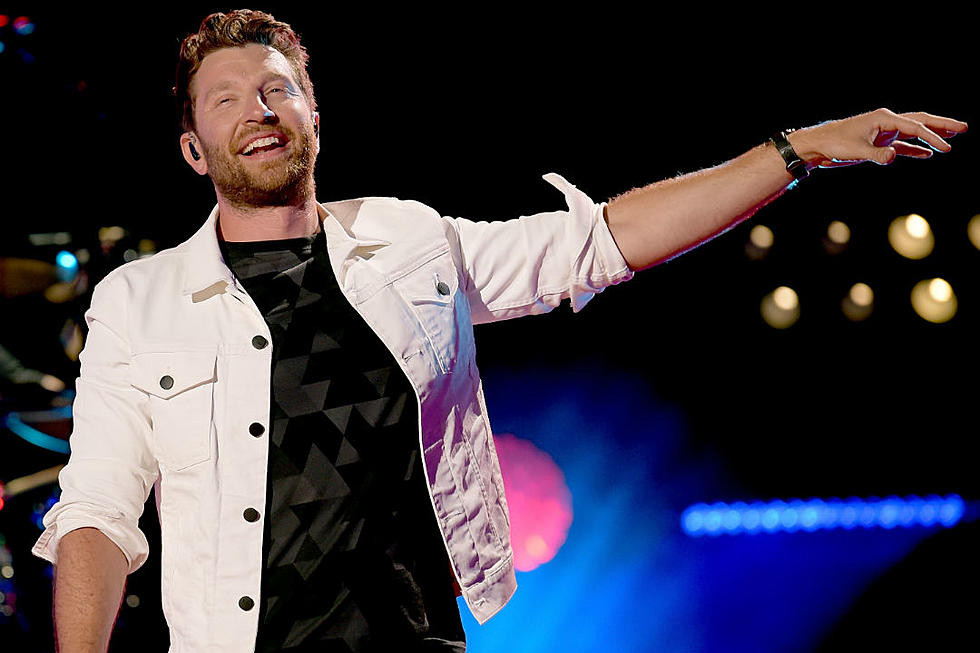 Watch Brett Eldredge, Meghan Trainor Deliver 'No Excuses', 'Let You Be Right' on 'Crossroads'
Jason Kempin, Getty Images
Brett Eldredge gets groovy with pop star Meghan Trainor for an upcoming episode of CMT Crossroads, which the network has teased with this taste of the charismatic duo performing two of Trainor's songs. Readers can press play above to watch the long-time friends share the stage for "Let You Be Right."
During Eldredge and Trainor's Crossroads episode, fans can look forward to a duet performance of Kenny Rogers and Dolly Parton's collaborative hit "Islands in the Stream," among other tunes. Trainor's hit "All About That Bass" and Eldredge's "Drunk on Your Love," "Wanna Be That Song" and "Haven't Met You" are also in the setlist.
The duo also shared a rendition of Trainor's sassy, swagger-heavy single "No Excuses," bolstered by Eldredge's onstage charisma and fun-loving approach to the song, prior to the airing of the show. Press play below to catch the pair perform the uptempo, feel-good tune.
After Trainor and Eldredge met at a party in LA in 2014, their first musical collaboration was on Eldredge's holiday album, Glow. On that album, Trainor sings the female part in the classic holiday tune "Baby It's Cold Outside."
"Brett and I have known each other for a few years now, and I am such a fan of not only Brett's music, but him as a person," Trainor shared in a statement. "... I was thrilled to collaborate with him again on CMT Crossroads. He's a superstar, and I was starstruck during the whole performance!''
Eldredge and Trainor's Crossroads episode will be broadcast on Sept. 3 at 10PM ET.
See Brett Eldredge's Best Instagram Shots