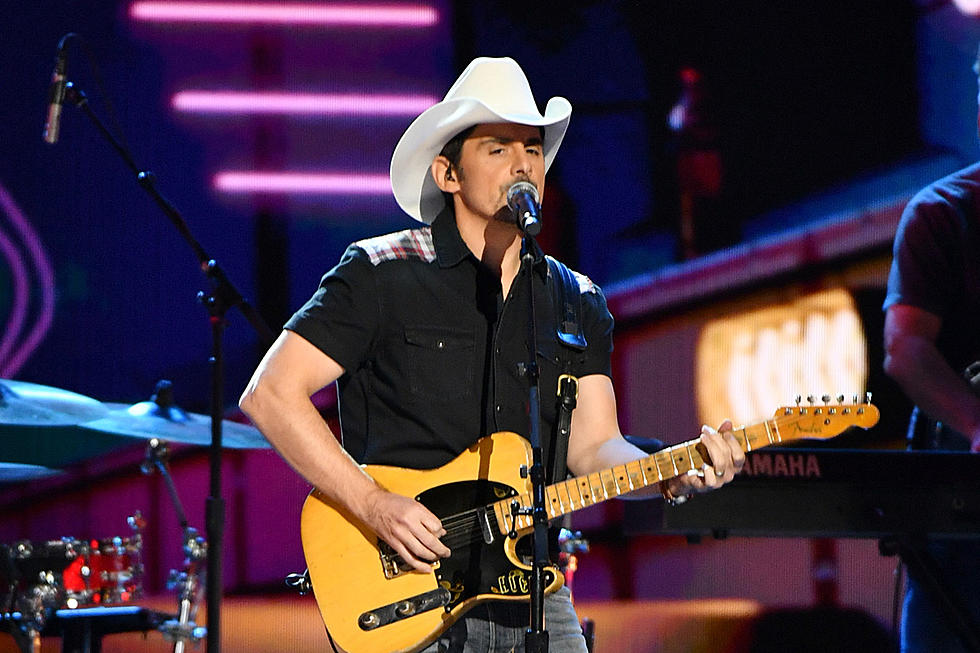 Brad Paisley Performs New Single 'Bucked Off' at 2018 CMA Awards
Michael Loccisano, Getty Images
Brad Paisley took a quick break from his co-hosting duties to perform his brand new heartbreak song "Bucked Off" at the 2018 CMA Awards. Only slightly tongue-in-cheek, the new tune is so fun you might not notice it's actually pretty sad.
Laced in classic country steel guitar and fiddle, the new song uses rodeo riding as one big metaphor for being on the losing side of a relationship. The chorus sums it up perfectly:
"This ain't my first rodeo / Someone's gonna get hurt whenever someone says we need to talk / Feels like there's a number pinned onto the back of my shirt / Cause this is where the cowboy gets bucked off," Paisley sings.
Near the end of the song, Paisley pays subtle tribute to one of the greatest rodeo songs of all time, George Strait's "Amarillo by Morning," when the fiddle plays the iconic melody line. Paisley has always given his own fun twist to classic country tropes, but this marks the first time he's dived into the rodeo theme with such vigor.
Watch: Brad Paisley Talks About "Bucked Off"
For longtime Paisley fans, it'll certainly pay off as it perfectly captures his style — that is, plenty of heart and a little bit of humor. Paisley says it's the first song from his new upcoming, untitled album, which he's already recorded a handful of songs for.
Check Out the Top 5 Moments from the 2018 CMA Awards
See the Best Pictures from the 2018 CMA Awards