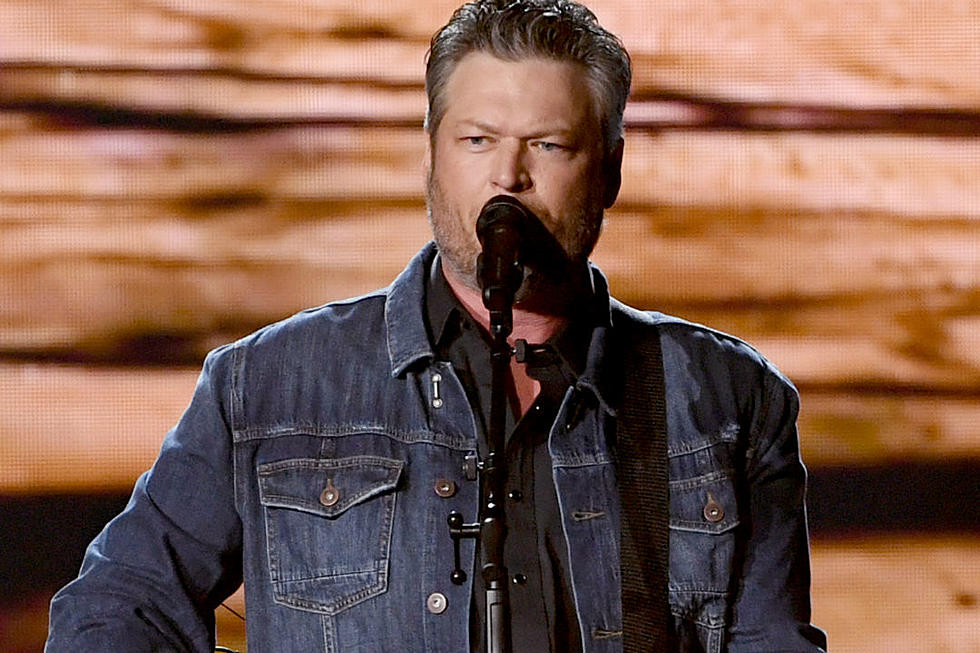 Blake Shelton Reveals Complete 'Fully Loaded: God's Country' Track List
Kevin Winter, Getty Images
Shelton technically abandoned the album format this time around by balancing new material with select cuts from prior releases. New material, including the CMA Awards-nominated title track, the Trace Adkins collaboration "Hell Right" and the recently unveiled "Jesus Got a Tight Grip," pairs with some of Shelton's best-known singles from recent years, including radio hits "A Guy With a Girl," "I Lived It" and "I'll Name the Dogs."
The album's cover, meanwhile, is in line with Shelton's usual aesthetic: The camera peers at him through what appears to be a chainlink fence, and the country star stares back.
Shelton says he'll continue to share Fully Loaded: God's Country's new songs ahead of its official release. In addition to the already released tracks, the album includes "Nobody But You" and a cover of Bobby Bare's "Tequila Sheila."
"I've been vocal about how much I like this new way of releasing songs more frequently," Shelton says. "It keeps me excited and gives me the opportunity to find the hot new song that I love and get it out to the fans quickly. I think they like it, too."
Blake Shelton, Fully Loaded: God's Country Track List:
1. "God's Country"
2. "Hell Right" (feat. Trace Adkins)
3. "Nobody But You"
4. "Came Here to Forget"
5. "She's Got a Way with Words"
6. "A Guy With a Girl"
7. "Every Time I Hear That Song"
8. "I'll Name the Dogs"
9. "I Lived It"
10. "Turnin' Me On"
11. "Jesus Got a Tight Grip"
12. "Tequila Sheila"
How Well Do You Know Blake Shelton?
Blake Shelton's Best Tweets