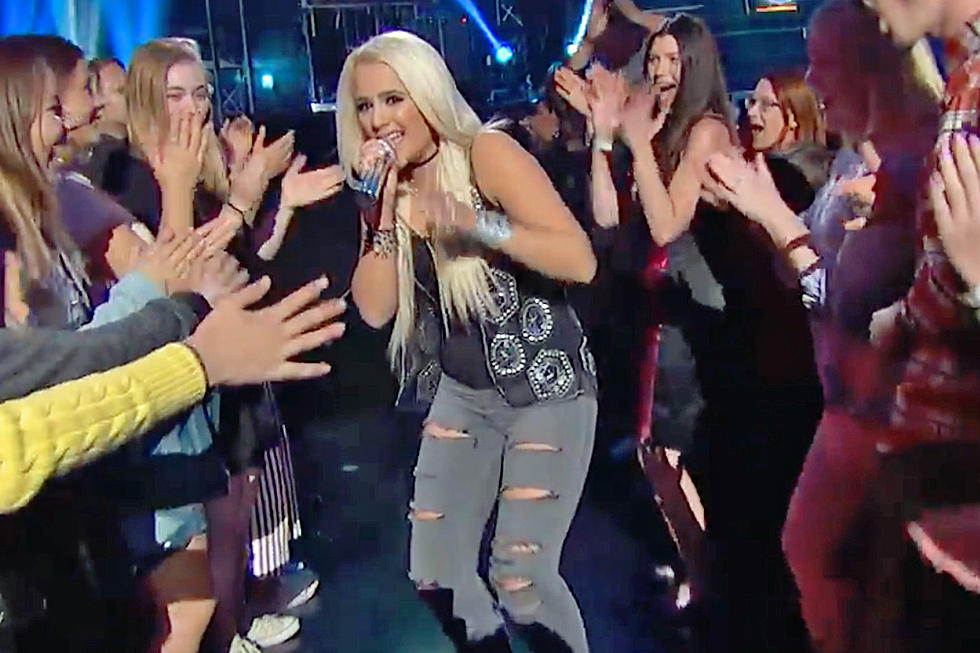 'American Idol' Powerhouse Gabby Barrett Rocks Carrie Underwood's 'Last Name' [Watch]
YouTube
The similarities between Carrie Underwood and American Idol finalist Gabby Barrett were on display Sunday night (May 13) as the contestant delivered a powerful performance of the star's 2008 hit "Last Name."
"It's like Carrie Underwood reincarnated," said judge Luke Bryan after Barrett finished her rocking performance of the song. The two do share much, from long blonde hair to insane vocals and a love of music.
"I've looked up to you my entire life," Barrett told Underwood during a mentoring session at Nashville's Bluebird Cafe earlier this week. "I started singing country music because of you."
"I see a lot of myself in you," Underwood said back, returning the compliment.
Carrie May Be the Same, But Country Music Has Changed! 
Barrett tore into her "Last Name" cover, but even the hopeful admitted to Taste of Country that it takes more work behind the scenes than she ever imagined.
"I watched the show when I was growing up, but when you watch, you just saw really good performances and that was it," Barrett says. "But what viewers don't see is what goes on behind the scenes. It can be very challenging and it can be very emotionally draining. And now that we are in the final rounds, it just gets more emotional."
After the fiery performance, Barrett reunited with her fellow finalists Cade Foehner, Caleb Lee Hutchinson, Maddie Poppe and Michael J. Woodard, a group that she has gotten so close to in recent weeks. "I have really bonded with Caleb," Barrett says. "He's such a sweet kid, but we all love each other. I've also gotten very close to Cade. He is such a sweet guy. We are always each other biggest fans."
Barrett made her way to the Top 3 by further wowing the audience with her rendition of "I Have Nothing" by Whitney Houston, which she performed as a straight-forward emotionally charged number.
How Many of These American Idol Finalists Do You Remember?