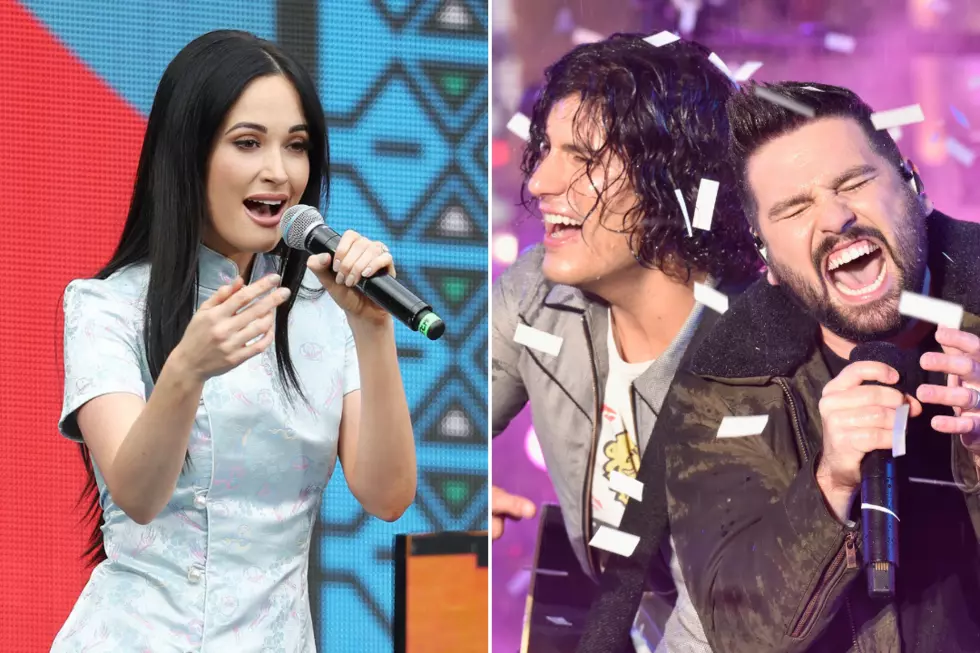 POLL: Who Should Win Album of the Year at the 2019 ACM Awards?
Getty Images
Album of the Year is one of the biggest honors of the night at the ACM Awards, and showcases some of the projects that made the greatest impact on country music throughout the past year. In 2018, the trophy went to Chris Stapleton, for From A Room, Vol. 1, and its sequel is in the running in 2019, along with four other standout records.
The eponymous third album from the talented duo Dan + Shay was produced by Scott Hendricks, Dan Smyers and Matt Dragstrem, and features the soaring hit "Tequila," as well as "Speechless" and "All to Myself." Its competing against Eric Church's Desperate Man, produced by Jay Joyce and Arturo Buenahora Jr.; Church shared one song at a time to his fans leading up to the full release date in October of 2018.
From A Room, Vol. 2 was produced by Dave Cobb and Stapleton, and includes hit tracks such as "Millionaire" -- but it's got stiff competition in Golden Hour, for which Kacey Musgraves took home numerous Grammy Awards, including the all-genre Album of the Year trophy. That project was produced by Ian Fitchuk, Daniel Tashian and herself. Dierks Bentley's The Mountain, produced by Ross Copperman, Jon Randal Stewart and Arturo Buenahora Jr., rounds out this ACM Awards category.
Who do you want to see win Album of the Year at the 2019 ACM Awards? Make your pick by voting in the poll below; you can vote as often as once per hour through 11:59PM ET on April 4. We'll share the results, along with our staff predictions, prior to the 2019 ACM Awards on April 7.
The 2019 ACM Awards will be broadcast live from Las Vegas, Nev., beginning at 8PM ET. Reba McEntire will host the show.
2019 ACM Awards: 7 Ways the Nominations Surprised Us
How Well Do You Know the ACM Awards?