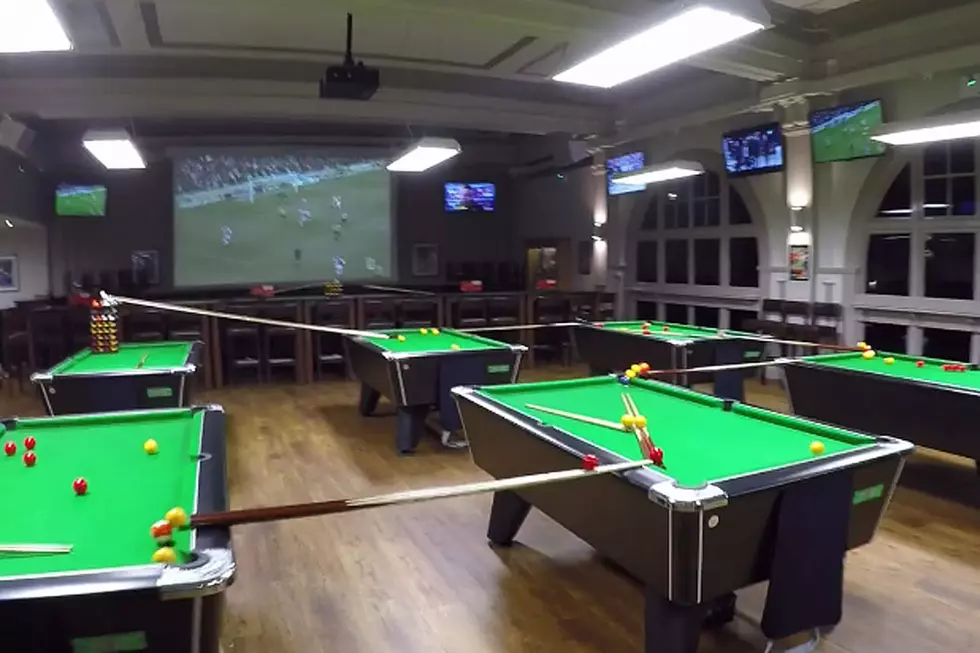 This 9-Pool Table Golf Trick Shot Is All Sorts of Legendary Bananas
Allstars Sports Bar Bristol, Facebook
You will not see anything more incredible than this the rest of the year, which is probably how long it would take to replicate it.
Britain's Allstars Sports Bar in Britain has graced us with this a Christmas trick shot it pulled off last year. It's truly something to behold. At two minutes, it's about one minute, 58 seconds longer than a traditional pool shot and totally worth every second.
It starts with a putt that starts a chain reaction the likes of which you haven't seen since the breakfast machine scene in Pee-wee's Big Adventure (see below). If this is real -- and it does look like it is -- we can only imagine the planning that went into it and then the hours of frustration that followed in getting it to work.