Former Reality TV Stars Dominate ToC Top 10 Video Countdown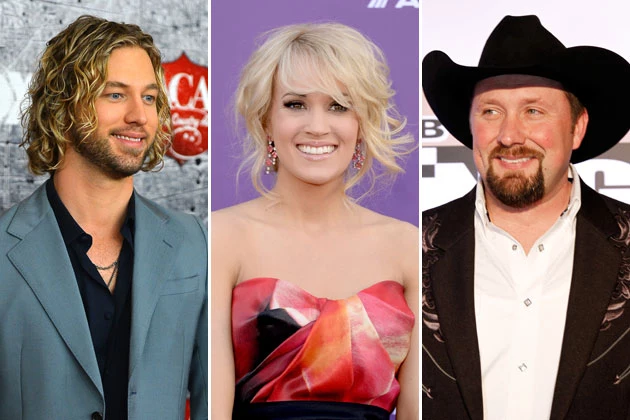 Tate Stevens, winner of the most recent season of 'X Factor,' makes a strong debut on the Taste of Country Top 10 Video Countdown this week. Fans pushed his debut single 'Power of a Love Song' to No. 6. It's a strong statement for the newcomer, but he'll need even more support if he's to blow by Top 10 staples by Carrie Underwood, Casey James and Toby Keith.
There was a change at the top this week after Keith's 'Hope on the Rocks' was named the most requested last week. Other videos that competed for overall best video include new clips from Miranda Lambert, and Blake Shelton, as well as 'Downtown' by Lady Antebellum. Click the button below to see the full Top 10, and be sure to check back on Monday to vote for next week's poll.
Taste of Country Video Top 10 – April 12, 2013:
No. 10 – Hunter Hayes, 'Somebody's Heartbreak'
No. 9 – Lady Antebellum, 'Downtown'
No. 8 – Kix Brooks, 'Moonshine Road'
No. 7 – The Henningsens, 'American Beautiful'
No. 6 – Tate Stevens, 'Power of a Love Song'
No. 5 – Miranda Lambert, 'Mama's Broken Heart'
No. 4 – Blake Shelton, 'Sure Be Cool If You Did'
No. 3 – Casey James, 'Crying on a Suitcase'
No. 2 – Toby Keith, 'Hope on the Rocks'
No. 1 – Carrie Underwood, 'Two Black Cadillacs'
Source:
Former Reality TV Stars Dominate ToC Top 10 Video Countdown