Quentin Tarantino's Blu-ray Box Set 'Tarantino XX' Gets a Trailer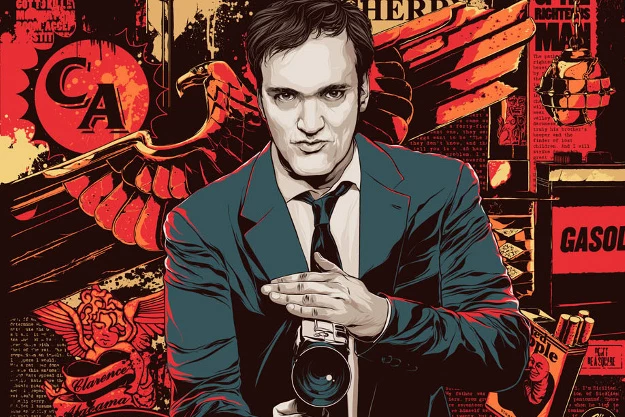 Though fans might not be up for the double (and possible multiple) dipping that the Quentin Tarantino box set 'Tarantino XX: 8-Films' collection represents, it's no surprise that they were able to cut a trailer that makes you want to have a QT movie marathon a couple seconds after it finishes.
We announced that the box set was coming three weeks ago, and there's nothing new in terms of the specs (as we said then, there's two discs with five hours which feature "Critics Corner: The Films of Quentin Tarantino" – an in-depth critics' discussion piece exploring Tarantino's films that redefined cinema and the impact of one of the most influential writers/directors of our time, and "20 Years of Filmmaking," which takes a look at Tarantino's career from the beginning, with interviews from co-workers, critics, stars and master filmmakers alike as well as a tribute to his greatest collaborator, Sally Menke.), but the package is still attractive.
The question the set asks is: How many times have you bought 'Reservoir Dogs,' 'Pulp Fiction,' 'Jackie Brown,' 'Kill Bill Vol. 1,' 'Kill Bill Vol. 2,' 'Death Proof' and 'Inglourious Basterds?' In most cases there were VHS, laserdisc, DVD and Blu-ray special editions for all these films. Temptation to pick up the set kicks in November 20, when the set streets. Here's that trailer:

Source:
Quentin Tarantino's Blu-ray Box Set 'Tarantino XX' Gets a Trailer