Charlie Daniels Rails Bob Costas for Comments on Gun Control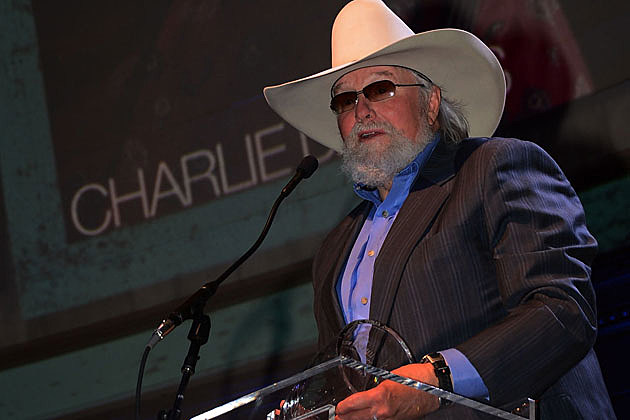 Bob Costas' gun control comments during halftime of NBC's 'Football Night in America' on Sunday (Dec. 2) left many — including country music's own Charlie Daniels — unsettled.
The famed broadcaster used a minute and a half of airtime to quote and praise an article written by Fox Sports columnist Jason Whitlock, who called for more gun control following a tragic murder-suicide involving Kansas City Chiefs player Jovan Belcher.
That didn't sit well with Daniels, who took to his Twitter page Monday morning to respond. "If Bob Costas is really for gun control he should start by demanding (President) Obama to lift his executive privilege order on fast and furious," he tweeted, referring to a controversial strategy to sell licensed guns to to illegal buyers in an effort to dismantle Mexican drug cartels.
In response to a comment from one of his followers, Daniels added, "Is Bob Costas naive enough to think Jovan Belcher needed a gun to murder his girlfriend. He could have used his bare hands." On Saturday, Belcher killed his girlfriend before committing suicide in front of his coach and general manager.
Not all of Daniels' followers agreed with the singer's take on gun control, however. @MyDogHiggins wrote: "Stick to the fiddle. Guns kill people period. Playing politics with guns is wrong. Both parties are wrong on this."
"Charlie Daniels said with his two teeth. Stick to music hillbilly," added user @smac1961. The legend responded to the second barb with a simple "Dream on."
Watch Bob Costas Talk Gun Control
Subscribe to KEAN 105 on
Source:
Charlie Daniels Rails Bob Costas for Comments on Gun Control