Best Montgomery Gentry Song? – Readers Poll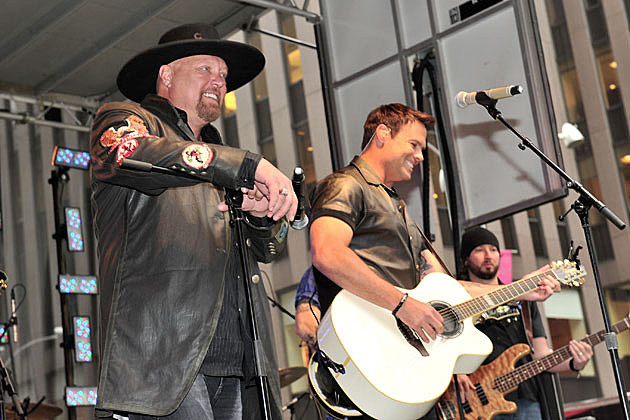 Eddie Montgomery of Montgomery Gentry is celebrating his 49th birthday today (September 30). The more enthusiastic half of one of country music's all-time best country duos has as much energy today as he did when he first bounded onto the big stage with Troy Gentry in 1999. Since then, the duo has released over two dozen singles and charted five No. 1 hits. What is the best Montgomery Gentry song of all time?
Included in this special birthday edition readers poll is the band's first No. 1 hit, 'If You Ever Stop Loving Me' from 2004, as well as chart-toppers 'Something to Be Proud Of' and 'Lucky Man.' Some of their biggest hits didn't reach the top, but the poll would be inadequate without songs like 'She Couldn't Change Me,' 'My Town,' 'Gone,' and 'Hell Yeah.' If you think there is a better Montgomery Gentry song than those listed, tell us which one and why in the comments section below.
Source:
Best Montgomery Gentry Song? – Readers Poll